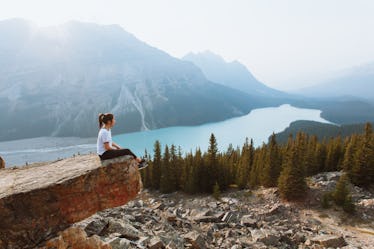 What The Traveler Really Wants On Her 25th Birthday, But Probably Won't Tell You
Some of us have an endless amount of wanderlust. No matter how much we travel, we can't get enough of the world and everything it has to offer. We wander in hopes of finding ourselves, new inspiration, and making memories that'll last a lifetime. Surrounding yourself in the beauty of other cultures will seriously never get old, and we've already started clearing our camera roll for the next trip. The girl who loves to travel in your crew can relate to this all too well. She really wants a few things on her 25th birthday, but will probably never tell you herself. Don't worry — I have you covered, so you don't just settle for a luggage tag.
She's likely the Sagittarius in your crew, and the one who will bring your wildest dreams to life. She has the coolest passport stamps from the semester she studied abroad, and has many stories about traveling to countries like Croatia and Morocco. There was the week she sailed on the Mediterranean Sea just off the coast of France, and now she's headed to Australia for more adventures. Can you even keep up?
This girl lives for experiences, so on her 25th birthday, you'll want to stay away from material gifts and focus on making memories.