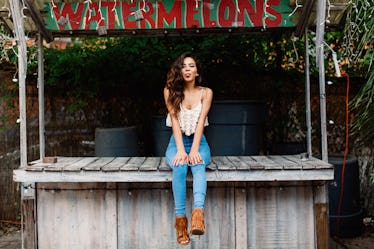 The Girl Who Doesn't Drink Wants You To Know These 7 Things
Cheers to the weekend! You and your crew might be headed out to happy hour, or you're hitting up the bars on Saturday night to dance until dawn. But, one of your friends doesn't drink and will choose to sip on a huge cup of Coca Cola over a cold glass of beer any day. If you're close to this girl, then you probably know her reasons better than most. Some people just don't understand how a 20-something can be at a bar without alcohol in hand, but she's so happy just the same. The girl who doesn't drink wants people to know a few things, that way she can stop getting asked so many questions. It's just part of her lifestyle, and she wouldn't want it to be any other way.
She's the one who's always playing "mom" at the end of the night, but doesn't quite mind. As long as her friends aren't making a mess in her car, she loves being the designated driver and always has a fun night out. People will offer to buy her drinks, and she'll politely turn them down, or even ask for something non-alcoholic instead. The reactions are always priceless, and can either be sort of rude or almost proud.
Truth is, you can still have an amazing social life without taking a sip of alcohol. The girl who doesn't drink may have some personal reasons, or she just wants to steer clear just because — but, there are seven things she really wants you to know.