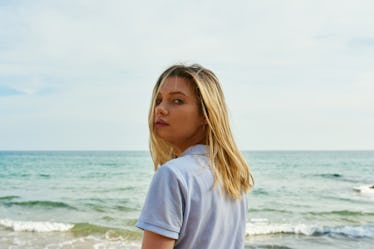 The Girl Who DGAF Really Wants You To Know These 7 Things
Honestly, the girls who are just living life without a worry in the world really have the right idea. These are the ones who are always around for a good time, and don't let the drama get in their way. They have bold dreams, and a blunt personality, and surround themselves with the sweetest human beings. Truth is, they just don't have time for all the nonsense people can create sometimes. The real world, in particular, has a way of making things oh-so-complicated, and she'd always prefer to keep it quite simple. But, the girl who DGAF seemingly gets a bad reputation at times, and wants you to know a few things before you start making assumptions.
Life is better when you're laughing. The more moments we can spend living life instead of trying to figure out how to survive the real world, the richer we become. We often get so caught up in wondering why someone hasn't answered our text message yet, or second-guessing our decisions, that we waste a lot of time. If for one minute we put all those worries away — well, we'd get a lot more done, that's for sure.
This girl, though, is practicing what she preaches. She's strong enough to face life, turn the corner into the unexpected, and walk the road less traveled. A lot of people love making their life into a reality television show, but she's looking for adventure, always. So, don't assume that she's lazy and the like. These seven things are what she really wants you to know.