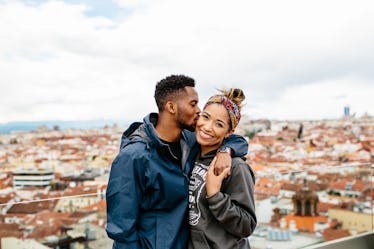 Here's Your Ultimate Honeymoon Destination, Based On Your Zodiac Sign
I'm not one of those gals who daydreams about my wedding day, knows just what style of engagement ring I want, or has even a clue what kind of wedding dress I could picture myself wearing while wandering down the aisle. But one thing nuptial-related I do know is what kind of honeymoon I want. (BTW, do you have to get married to go on a honeymoon? Asking for moi!) If you're planning a wedding and getting to the honeymoon piece of the puzzle, why not consider picking your honeymoon destination based on your zodiac sign?
Even if you're a bit skeptical when it comes to all things astrology, choosing your honeymoon based on the influences of your zodiac sign makes a lot of sense, since our signs have a lot to do with our preferences and instincts. Certain signs like Cancer and Taurus enjoy routine and stability, while others like Capricorn and Sagittarius get all hot and bothered at the thought of an adventure. There's a lot to think about when you're planning your honeymoon, from packing the perfect day-to-night looks to keeping your social media feed fresh to death (do us part). Take a read below and see if your zodiac sign can help direct you towards your perfect honeymoon!