Wander Or Bust: Paris Is The Type Of City You'll Love Getting Lost In
Wander or Bust is an Elite Daily travel series that follows young women all over the globe to record their journeys as they experience the thrill of the far-flung and unknown.
They'll track their budgets, where they stay, where they eat and drink, and where they took that amazing Instagram that got them ~maximum exposure.~ The internet is full of travel advice, but none from women just like you. Read on for the tips no one else gives you, and when in doubt, get on the plane.
Here's Chloé Montana's Wander Or Bust guide to Paris.
My Name: Chloé Montana
What I Do: I'm a filmmaker/writer
Where I Live: New York City
Where I Went: Paris, France
How Long I Stayed: 7 days, 6 nights
My Spending Style: Extravagant. I spend without consequence; I'd rather have a good time than be on a budget.
Where I Got My Recommendations:
I lived in Paris for eight years before I moved to New York City, so I've created my own internal guidebook navigated by nostalgia. As a self-proclaimed Parisian, I know — or rather, I pretend to know — what rues to potter. I'm a creature of habit, so, for the most part, I frequent the same spots; they are often places that have helped shape my identity when I was younger. Nevertheless, I always read Vogue Paris' culture guide prior to my travels to learn about any new exhibits, restaurants, and shops that have opened in the city.
Exchange Rate At Time Of Travel: $1 USD = €.84 Euro
What That Looks Like IRL: $50 USD = €42 Euro
Preferred Payment Method: American Express and MasterCard.
Phone Bill:
I have a French phone, so it was around $69. If you're going to Paris for an extended period of time, I would advise purchasing a calling card from Orange.
I take an empty suitcase to Paris — everything one could ever want is there, especially toiletries. When you get off the plane, go directly to CityPharma on rue du four for the best beauty products in the world.
Mode of Transport: Airplane
I flew to Paris on Delta. I am petrified of flying, but I'm not a strong enough swimmer, so it was my only option.
Price: $200 USD and a lot of air miles.
I aways make sure I sit at the front of the plane. Remember that scene with Kristen Wiig in Bridesmaids, when she screams, "There is a colonial woman on the wing "? That's pretty much me every time I fly.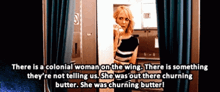 Extra Costs: In NYC, I always take an Uber to the airport, which costs about $80 round-trip. Upon arrival in Paris, I use Paris Deluxe Transfers, which comes to $200 for a return ticket. Ask for Fred, he loves to gossip about French starlets and lecherous politicians.
Transport Total: $480
Accommodation: I stayed at the Plaza Athénée.
Location: 25 Avenue Montaigne, 75008 Paris, France
Price: $0 — The trip was a gift for my birthday, AKA not on my own "10 centimes" per night.
Extra Costs: Room service! I am addicted to spaghetti and bolognese — and mon dieu, this is some of the most succulent meat sauce you'll ever taste at the foot of your bed.
Would I Recommend It To Someone Else: Oui, oui, oui!
Accommodation Total: $0
If, however, your accommodation wouldn't be paid for, a classic single room will cost just under $1,000/night and a deluxe room with that gorgeous avenue Montaigne view above goes for about $1,400/night.
Breakfast-Lunch Cost: $155/day
Dinner Cost: $83/day
Average Total Cost: $230/day
It really depends. Since I am a huge foodie, I probably averaged around $230 per day on food.
Tip Situation: Usually if you are at a small café, it's always thoughtful to leave about $2. If you really like the service, $6 to $12 is more than generous. Anything above $12, however, and you're the "clueless American tourist."
Food Situation:
People in Paris love to dine; every meal of the day is a celebration of life. Breakfasts are often fueled by existential banter. I don't smoke, but the majority of Parisians will have a cigarette and un café for breakfast. At lunch time, regardless of the weather, Parisians are sprawled out on heated terraces, indulging in delicacies and drinking at least one to two bottles of wine. At night, dinners are meant to be spent with family and friends, accompanied with copious amounts of food. The French know how to live.
Favorite Restaurant: Ferdi
Unfortunately for me, Kim Kardashian confessed this same sentiment on national television, thus making it extra impossible to get a reservation. The restaurant is very small. It's located just behind the Louvre museum on a side street off Rue de Rivoli. I've been going to Ferdi for years and my dinners there are always memorable and special — my dog even gets his own seat!
Location: 32 Rue du Mont Thabor, 75001 Paris, France
Price: $84
Ferdi is usually around $168 for two people, including alcohol. Side note, they have the best mojitos and peach bellinis in Paris.
Going to Ferdi is like going to someone's home. It's very intimate and warm; it oozes romantic charm. The restaurant is filled with diminutive treasures and old photos of strangers. The food is simple and delicious. Ferdi is most famous for their hamburger, but I prefer their meatballs. They also serve peppadew, which are sweet South African peppers stuffed with cheese — a must try.
Food Total: $1,073
Food is always my biggest expenditure. I probably spent close to $1,073 on food alone. I don't feel guilty about it.
Nightlife Situation:
People often start their nights at bars or by going for dinner. Depending on the weather, Le Montana has a lovely rooftop bar that is open in the summertime. It feels quite secluded and the crowd is full of artists and actors. It's great for people watching. Clubs are also very popular in Paris — my favorite is Raspoutine (a former Russian cabaret) and Le Piaf, an ultra-French supper club where everyone dances on the tables after/during dinner.
When in doubt, you can also spend your evenings outside Café de Flore and watch the world go by.
What People Wear Out:
Parisians in general are very subdued dressers. They favor a minimal aesthetic, but Paris is the fashion capital of the world so I am a firm believer that one should always dress up. Pack a great pair of heels and own it!
Average Cost Of A Pint: I don't drink beer — but the average glass of wine is around $12.
My favorite drink in Paris will cost you $37, it's a raspberry infused Rossini cocktail at the Hemingway Bar at The Ritz. Paris is a city full of dreamers, and when I am there, I like to dream that I can afford ridiculously expensive cocktails.
If it all sounds too expensive, however, wine in shops is significantly less expensive than in the U.S. The price you pay for a less-than-average tasting bottle in New York (~$15) can get you a pretty damn good bottle in Paris. You can always take it (along with an opener) down to the Champ-de-Mars, sit on the grass, and watch the Eiffel tower sparkle every hour on the hour.
Extra Cost To Know About: You may need to take a taxi home.
Last Call: For bars, 2 a.m., although a few late-night places will go to 4 a.m. or 5 a.m. For clubs, 3 a.m. - 4 a.m is the norm. (Most people start going out at 1 a.m.)
Average Total Cost Of A Night Out: $40
Cheapest Bar I'd Actually Go Back To: La Palette
Going Out Total: $238
What I Spent A Lot On That Was Totally Worth It:
I went to an opera at the Palais Garnier. It is one of those rare ethereal landmarks that will haunt your heart for eternity.
What I Spent A Lot On That Was Totally Not Worth It: Blowouts: I have yet to have a blowout in Paris that I "oh la la" over. In terms of touristic expeditions, everything in Paris is worth it.
What I Spent Little Or No Money On That Was Awesome:
Musée Albert-Kahn is a havre de paix ("a haven of peace). It is a secret Japanese garden that is a 15 minute drive from the Eiffel Tower.
Favorite Thing I Did, Regardless Of Cost:
I love going to Marché aux puces de Saint-Ouen on Sundays. This is my favorite place in the world to shop for vintage clothes and furniture; the flea market has thousands of vendors. Be sure to take an Uber and begin your treasure hunt at 101 rue des Rosiers (anything beyond this point is un peu dodgy).
Hidden Gem I Found:
The Picasso Museum isn't necessarily a hidden gem, but it is filled with hidden gems: a must-see.
I also discovered the Grand Café Tortoni, a pâtisserie that moonlights as a florist and magic potion parlor.
The Photo I Took That Got The Most Attention:
This one that I posted to my Instagram, @chloemontana.
Excursions/Extras Total: $179
General Shopping: A lot.
Souvenirs: $400
I picked up this gorgeous vintage fur coat.
Souvenirs/Shopping Total: I don't want to know. Let's just call it $400.
Best Paris Hack:
Avoid the Champs-Élysées (which is ironic, considering I lived on the street for eight years). The best view of Paris can be seen from Place de la Concorde.
Advice For Anyone Traveling Alone:
I would recommend avoiding big crowds. A lot of people fear Paris, but there's nothing to fear. Explore ancient churches blessed by sojourners and lovers, dance on the cobblestone streets that have been walked by literary legends and prolific painters. Fall asleep to the stars above the Louvre, relish in being alone. Solitude is a rarity, bask in it. And most importantly, try to learn the language. A handful of phrases/words will make a huge difference when traveling abroad.
Total Trip Cost: $2,363
Worth It?
I met the late Hubert de Givenchy the last time I was in Paris (it was a serendipitous encounter) he was the epitome of a gentleman. It was my Audrey Hepburn moment. Everyone needs an Audrey Hepburn moment when in Paris.