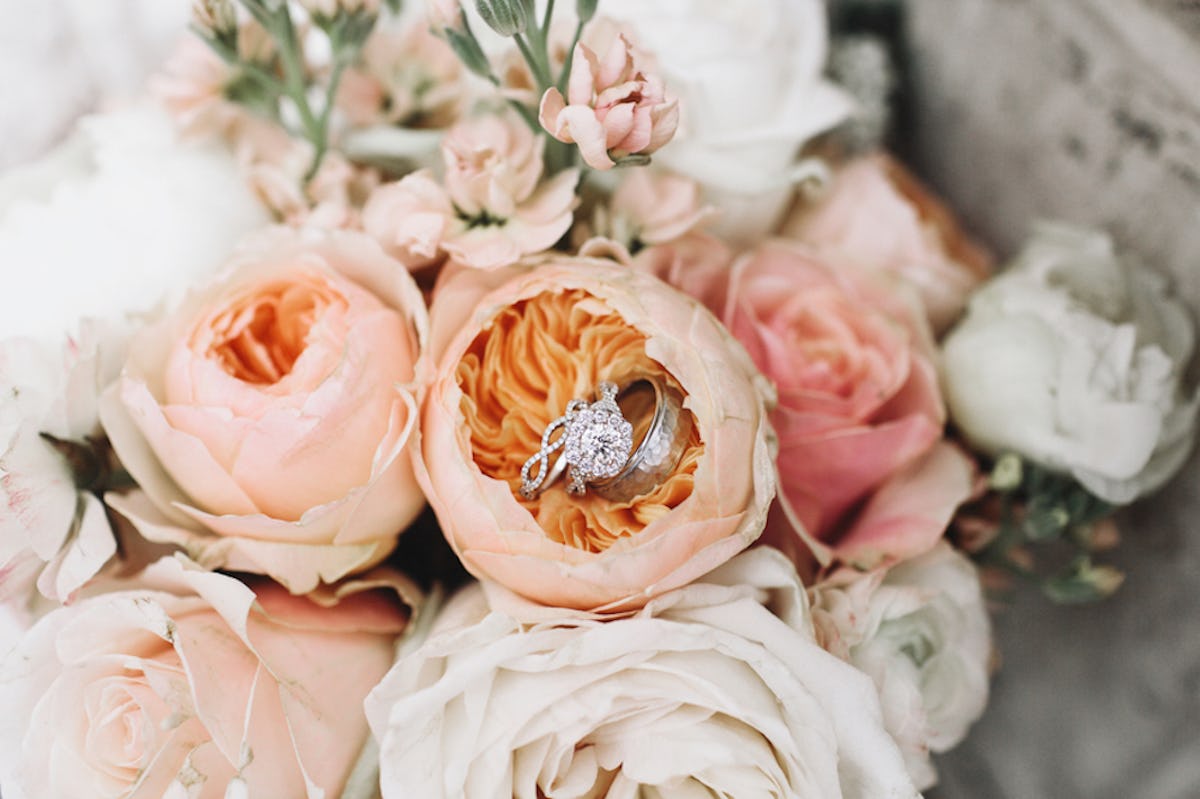 The Perfect Engagement Ring Style For You, Based On Your Zodiac Sign
Mae Small/Stocksy
Will you marry me? Yes! We all know how proposals go, mostly because we've watched a million videos of perfect ones and daydreamed about our own along the way. How your significant other will pop the question is always the most beautiful surprise, and you already know you'll be crying when the moment comes around. You've already thanked your lucky stars for surrounding you with such love in your life. But, you might want to write out one more card because they know the best engagement ring style for you, too, based on your zodiac sign.
You might have recruited your bestie to help your bae pick out the ideal ring. She's been there when you've been scrolling through Pinterest, and knows exactly which cut will match your personal style. Some want something simpler and more understated, whereas others want a diamond the size of a raisin. Personally, I would love something with a rose gold band. It just feels more romantic that way.
We have our favorite romantic comedies to thank for putting such epic expectations on our proposals. I mean, think about it, there's literally a movie called The Proposal. And how cool would that be if Betty White showed up for such a special occasion?
However your happily ever after may go, it's sure to be sweet. According to the stars, this is the perfect style ring that you should be showing off.