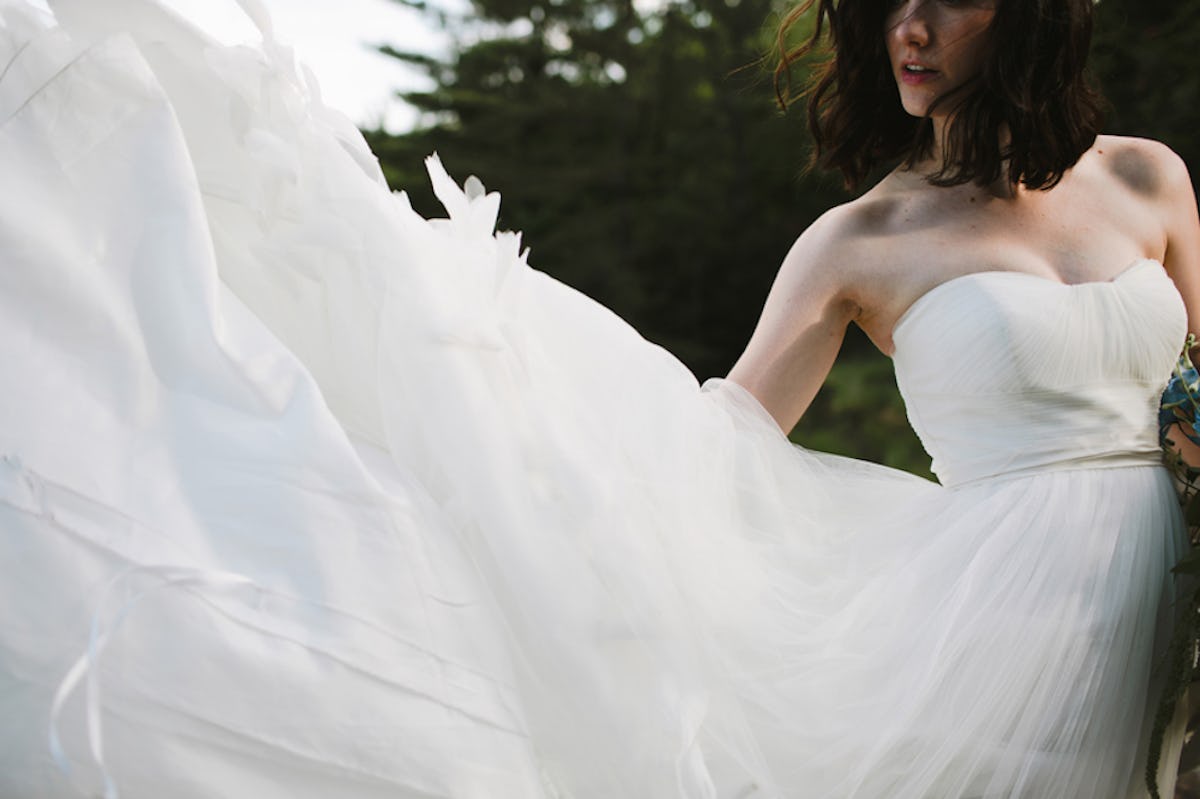 The Style Your Bridesmaid Dresses Should Be, Based On Your Zodiac Sign
Erin Drago/Stocksy
Here comes the bride, and of course, the bridesmaids. You've probably spent some time daydreaming about your big day, watching endless episodes of Say Yes To The Dress, and wondering what your own wedding dress will look like one day. You have Pinterest boards dedicated to decor and dessert tables, and certain songs you'd love to slow dance to with your significant other. You've given your bestie the green light to guide your bae into buying the right engagement ring. After all, your wedding wouldn't be quite the same without your lady loves. Yup, you have a pretty solid plan, but the style your bridesmaid dresses should be has already been decided by the stars. Based on your zodiac sign, here's what they'll be wearing.
Truth is, we all love a good love story, and weddings are the icing on the cake. I guess we can thank romantic comedies, Disney princess movies, and our favorite sitcoms for putting the idea of happily ever after in our heads. Think about it. Jim and Pam in The Office, Ariel and Prince Eric in The Little Mermaid, and Mila Kunis and Justin Timberlake in Friends With Benefits. No matter how many times we watch those scenes, we'll alway end up sniffling a bit.
We want our besties to feel just as good as we will on our wedding day. They'll be in all the pictures, and the most valuable players of the after-party. It's only right that they get to say "yes" to a dress, too. If you're unsure what your sister-friends should wear, start with the style bridesmaid dress most suitable for your zodiac sign.