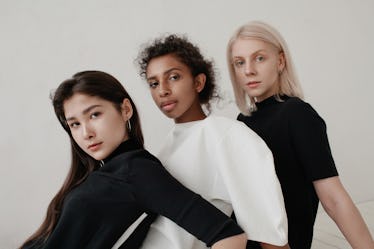 16 Women Reveal Their Best Dating Tips For Your Early 20s & Their Advice Is Everything
Your early 20s are a time for many things: Bad takeout, poor quality bath towels that you should probably wash more, and nights spent with friends — sharing clothes and going out, only to leave the party early and watch Queer Eye. Of course, your early 20s are also a time for some major romance ups and downs. And if you've fallen in love for the first time or just had your heart completely shattered, this best dating advice for your early 20s is like a hug from your mom and an ice cream cone all in one.
Whether you found love early, have no interest in dating, or you're still looking for the right one — dating in your early 20s is a time to learn about yourself and to explore what makes you feel happy and supported in relationships. And while you're forging your own path, when it comes down to it, you are never alone. Hearing from women who have #beenthere and #donethat can be a great way to gain new perspectives and feel totally validated.
I spoke with 16 women about the best dating advice for your early 20s, and what they said is literally everything.