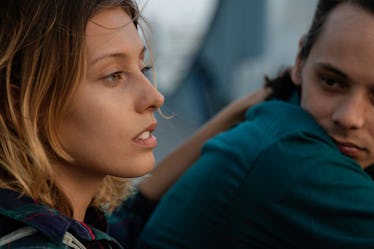 12 Women Reveal Their Best Relationship Advice For Your Early 20s & It's Genius
Dating is hard. I'm in my 20s, so I can't speak the dating challenges that lie ahead for us all (gulp), but I feel pretty confident saying that most of us could do with a little help right now. In a recent Reddit AskWomen thread, ladies responded to a prompt asking them what they should keep in mind going into their first serious relationship in their 20s. I don't mean to overstate it, but these relationship tips for your early 20s could literally change your life.
These women provide tons of amazing advice for how to improve your already good relationships, get out of the currently toxic relationships, and — most importantly — how to tell the difference between the two. Their advice is pretty darn useful even if this isn't your first trip around the relationship merry-go-round, and even if you've been coupled-up with someone special for awhile now.
The thing about love advice is that it's not one-size-fits-all. Some of the wisdom below might totally resonate with you, and some might not. That's OK. Everyone's different and it's crucial to trust your gut. It's important to find and cherish advice that works for you.