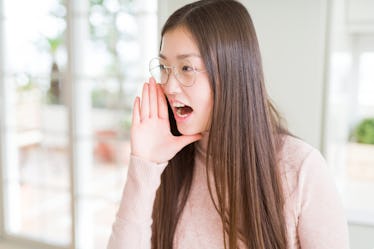 10 People Share The 1 Thing They Wish They Could Say To Their Ex
Shutterstock
It's natural to think about all the things you wish you could have said or done after a breakup. Though it may be impossible to pick just one thing you wish you'd told your ex, thinking about how everything went down with an old flame can be the first step in getting closure. Don't get me wrong, calling it quits with someone can be totally disorientating. And whether you never want to see them again or you'd like to eventually be friends, being clear about how you feel can be a super important practice and help you to eventually move on.
Like relationships, breakups come in all shapes and sizes. Sometimes, people realize they're more like siblings than lovers, and other times, they come to terms with the fact that they're better off living as perfect strangers that have no reason to interact with each other (@ me). Whatever the case, you know what's right for you as you heal your heart. Still, thinking about the one thing you wish you had said can help you move forward as you build new relationships.
I asked 10 people about the one thing they wish they had said to their ex, and what they said really covers it all.