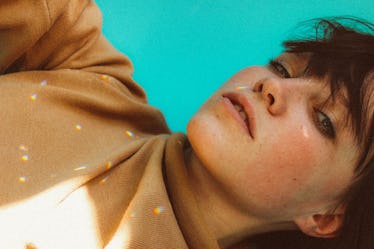 Eliminate The Noise & Start Living Your Dreams Today, Because The Time Is Right Now
Every once in a while, you might need a little extra motivation. Your coffee may spill all over your shirt on your way to work, or there's a line at the bakery so you can't get your usual bagel order for breakfast. In those moments, the struggle can be real, and you assume that your lack of energy and drive is due to something happening between the planets, like Mercury retrograde. Now, I believe in the universe and all its cosmic powers, too. But, I also believe that you need to just start living your dreams today and eliminate the noise, chaos, or nonsense that you believe is holding you back. Can you do that? I think so.
Personally, I think you're totally capable of changing your life or current situation, so that it better supports you. I think you're able to say "no" to plans on a Saturday night, when all you really want and need to do is snuggle up on the couch and work on your blog. I think you're also capable of surrounding yourself with encouraging and inspiring people, and believing in yourself every single day.
Truth is, that's the secret to success and living your dreams. It's not always about getting lucky or knowing the most. It's simply about creating a life for yourself that isn't cluttered with noise and words like "can't" and "ugh." How do you do begin? Well, you start doing these seven things.