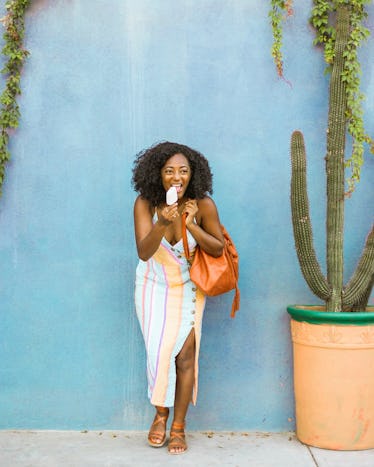 5 Most Useful Tips On Starting A Travel Instagram, From An Influencer Who Did It
These days, Instagram is the go-to destination for travel inspiration. There's an endless amount of travel accounts that'll make you want to jump on the next flight. These accounts will leave you with a serious case of wanderlust, but you're not complaining. Instagram is a great resource to discover new destinations and even learn what to wear on your long-haul flight. It's an exciting platform to consume travel content, but what happens when you want to be a creator? Here are some of the best tips to starting a successful travel Instagram from someone who has been there, done that.
I started my travel Instagram page almost five years ago, and I've loved every minute. I've grown a community of nearly 35,000 followers, and I couldn't be prouder. I feel lucky to be able to share my experiences around the world with people who are just as obsessed with travel as I am. I've dedicated a lot of time and effort into creating travel content that will inspire people to take action beyond double tapping a photo.
As a result, I've been able to turn Instagram friends into real-life friends and collaborate with a variety of well-known brands. I've learned so much along the way, and I have some tips for anyone who wants to start a travel Instagram in 2019.