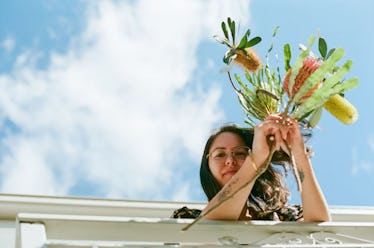 6 Breakups That Actually Make You Feel So Good In Your 20s
Breakups are notoriously the worst. Sometimes, they make you stop believing in friendships or love for a little while. But, they also tend to happen for a reason. In the moment, you may not be sure why. Drifting apart from your best friend or significant other can be really heartbreaking — and you're right to feel that way. Those kind of breakups require lots of tissues and your favorite ice cream. There are some breakups that make you feel good in your 20s, though. They make you a happier and stronger version of yourself.
Truth is, you have so much potential. You may have big dreams of moving to New York City and getting a purple apartment like Monica and Rachel's in Friends. You want to follow your wanderlust, or your ambitions to start your own business and travel the world. Along the way, you're bound to meet new people and have experiences that you wouldn't have been able to if you settled for something not-so good. (See how beautifully that all works out?)
You would have been stuck and holding yourself back, even if you didn't really know it at the time. You would've been longing for change and using phrases like "one day." That's why these six breakups can actually be so good in your 20s — for your happiness and pushing to be the best version of yourself.