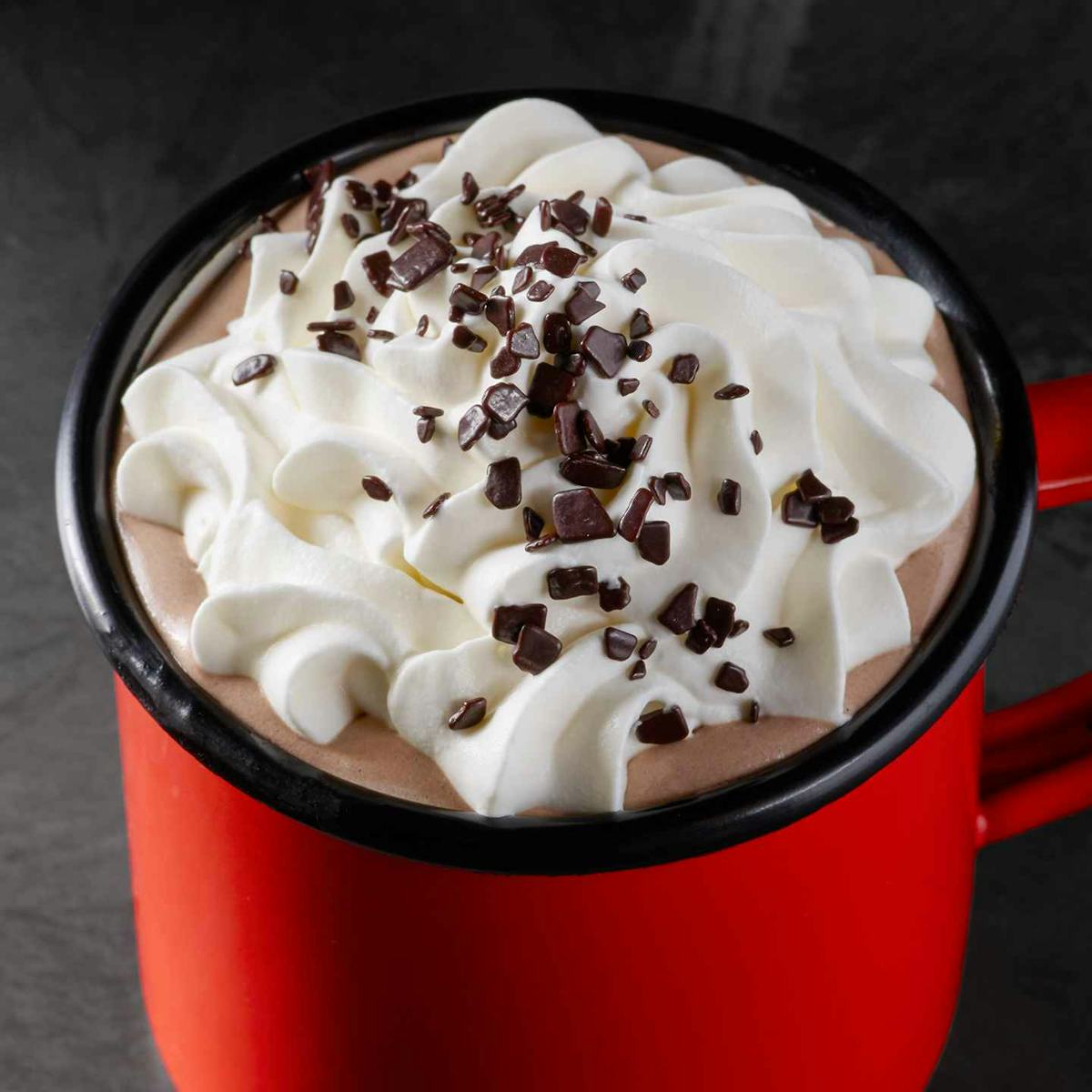 Starbucks Just Launched 3 New Winter Drinks & They All Sound Delicious
Starbucks
The holidays might be coming to a close, but winter has only just begun — so naturally, a cozy drink or two is in order. Just in time for 2018, Starbucks' Black and White Mocha collection has arrived to help make the colder months more tolerable. Bring on the book binges and Netflix marathons — we're ready.
To make the year ahead all the more exciting, Starbucks decided to offer not one, but three different options beginning Dec. 27. Consider the new collection a New Year's Eve present. Thirsty customers will be able to choose between the Black and White Mocha, Black and White Hot Cocoa, and the Black and White Frappuccino. If you're feeling adventurous, why not give all three a go?
Though I recommend sampling all of them (hello: three times the chocolatey goodness), here's what each treat offers. The Black and White Mocha is a swirl of white chocolate and dark mocha. If there's a day in January that happens to be warmer than usual, you can order this baby iced. The Black and White Hot Cocoa is dark mocha sauce and white chocolate mocha sauce combined with steamed milk, so basically it's the hot cocoa you need for frigid temps. The Black and White Frappuccino consists of dark mocha sauce, white chocolate mocha sauce, Frappuccino roast coffee, milk, and ice. Of course, you need to top it all off with whipped cream and chocolate sequins. (Sequins are a must on New Year's Eve, right?)
If you're looking to welcome 2018 the right way, obviously a sip of one of these bad boys is the way to go. Starbucks, you know us well. Thank you for allowing us to finish up 2017 strong.
Black and White Frappuccino
Black and White Mocha
Now since you have a new winter go-to, you need a beautiful way in which to carry the bev. Behold Starbucks' "rose gold" cups (which are actually called the "Pink Cold Cups," according to the company). This is a trio of items that'll make The Plastics wish Wednesday came every day. There's a bit of pizzazz with each cup that'll put a spring in your step and make your morning coffee literally sparkle.
The Pink Stainless Cold Cup, which is $19.95, is the perfect option for those in a pink state of mind. It's bold and bright, but not too bright. The Pink Sequins Plastic Cold Cup ($18.95) allows you to make a little bit more of a statement (to say the least), so if you want the world to know how much you love that Black and White Mocha, this is the way to show it. The final cup of the bunch proves that not all that glitters is gold... it's pink. The Pink Glitter Cold Cup ($14.95) makes the perfect statement. These items are available through retailers, grocery stores, and airports. Cheers to that!
Now that you're all set with the treats (and their presentation) it's time to concern yourself with winter entertainment. Obviously, you're going to be locked inside when those frigid temps hit, so you'll need to up the coziness factor into full effect. Why not try a good story? These 2018 book releases pair perfectly with a Black and White Collection drink and an evening by the fire. No need to tell me twice!
If TV is your jam, you'll definitely get inspired by Netflix and Hulu's 2017 year in review. By learning about some people's bizarre streaming patterns, you'll be inclined to check out a new show or two... and we all know how that routine goes. Grab a blanket and that hot cocoa — you're going to be on the couch for a while.
There's certainly no reason to forgo a treat now. See you in the Starbucks line, friends.
Check out the entire Gen Why series and other videos on Facebook and the Bustle app across Apple TV, Roku, and Amazon Fire TV.