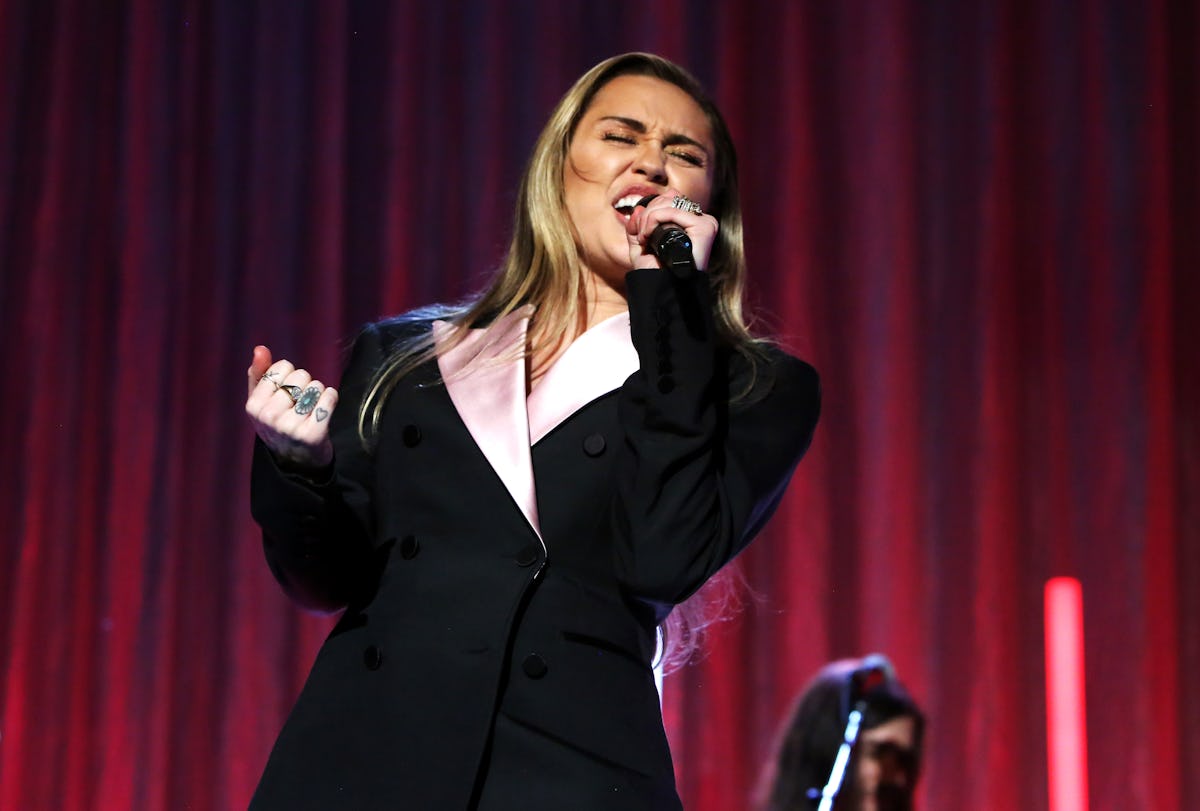 Miley Cyrus' Song Lyrics About Love Get To The Heart Of Heartbreak
Rachel Murray/Getty Images Entertainment/Getty Images
Miley Cyrus has taken no prisoners this summer 2019. She split from her partner of 10 years only to unapologetically rebound right after, and now seems to be living her best life. But Cyrus' love life has always been interesting — and fans can almost always expect her to speak about it authentically in her music. That's why Miley Cyrus' song lyrics about love are so heart-wrenching, and her new music is no exception.
Sure, there are songs where Cyrus is hardened and cynical about love. She literally sings "I got two letters for you / One of them's 'F' and the other one's 'U." There are others like "Do My Thang," where all she cares about are grown-up shenanigans: "We don't give a f*ck / Only thing we think about is turnin' up, turnin' up." But there are also songs where she focuses on self-love and self-reliance, like "On My Own," where she sings, "Don't be afraid of alone / You'll get it done on your own."
But Cyrus has never shied away from getting real AF about breakups and heartbreak. Here are five solid bops from Ms. Miley that showcase her raw vulnerability — something every fan appreciates about her and her talent.