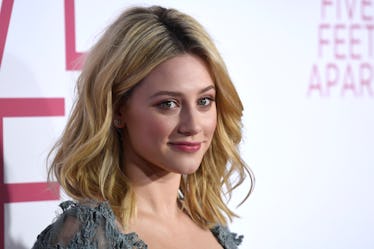 What Lili Reinhart Is Probably Like As A Partner, Based On Her Zodiac Sign
Frazer Harrison/Getty Images Entertainment/Getty Images
Between a starring role on the hit CW show Riverdale, an upcoming movie role in Hustlers alongside some seriously huge Hollywood legends, dozens of magazine covers and millions of Instagram followers, Lili Reinhart is on top of her game. Fans of Reinhart also know that the actress is dating co-star Cole Sprouse, and while we may never know the inner workings of their relationship (because we are neither Reinhart nor Sprouse, nor their BFFs, sadly), there's tons we can surmise about what she might be like as a partner just by looking at Lili Reinhart's zodiac sign.
First of all, Reinhart was born on September 13, 1996, making her a Virgo. And as you may also well know, Sprouse is a Leo, which makes him creative, loyal, and a bit dramatic. The couple has been together for about two years now, so clearly their dynamic works. But what does Reinhart bring to the table? How does her zodiac sign affect her behavior and habits in her romantic relationships?
Well, much like her Riverdale character Betty, being a Virgo makes Reinhart hugely introspective, and that can have an impact on several different parts of her life. Here's what her zodiac sign says about Reinhart as a partner.