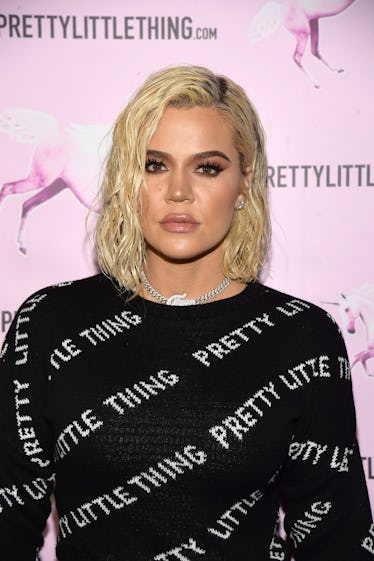 I Still Have Questions About Khloé K's Most Cryptic IG Quotes Of 2019
Matt Winkelmeyer/Getty Images Entertainment/Getty Images
There is a mystery to be solved nearly every time Khloé Kardashian posts a message to Instagram. She's known for posting lengthy quotes on Instagram, but she rarely discloses who she's talking about. She's actually become quite the cryptic queen, and fans regularly flood the comments section and Twitter with guesses about what, exactly, she's getting at. When it comes to the meaning behind Khloé Kardashian's most cryptic Instagram quotes of 2019, your guess is as good as mine.
Kardashian once insisted her cryptic quotes aren't always about herself. "Quotes are allowed to move you and make you feel a certain way — it doesn't mean that you even have to have experienced what the quote is referencing," she wrote in a 2016 post on her website. "95% percent of my quotes are just things that move me and make me feel good."
Still... some of Kardashian's quotes about romance, friendship, and heartbreak seem to hit a little too close to home sometimes, especially following her February 2019 split with Tristan Thompson amid a cheating scandal involving her little sister Kylie Jenner's former best friend, Jordyn Woods.
Obviously, Kardashian had a lot to say online about the drama, even if what she had to say was hella cryptic. Almost every week, there was a profound message popping up on her Instagram Story. These 20 quotes from Kardashian say it all, while remaining completely mysterious.