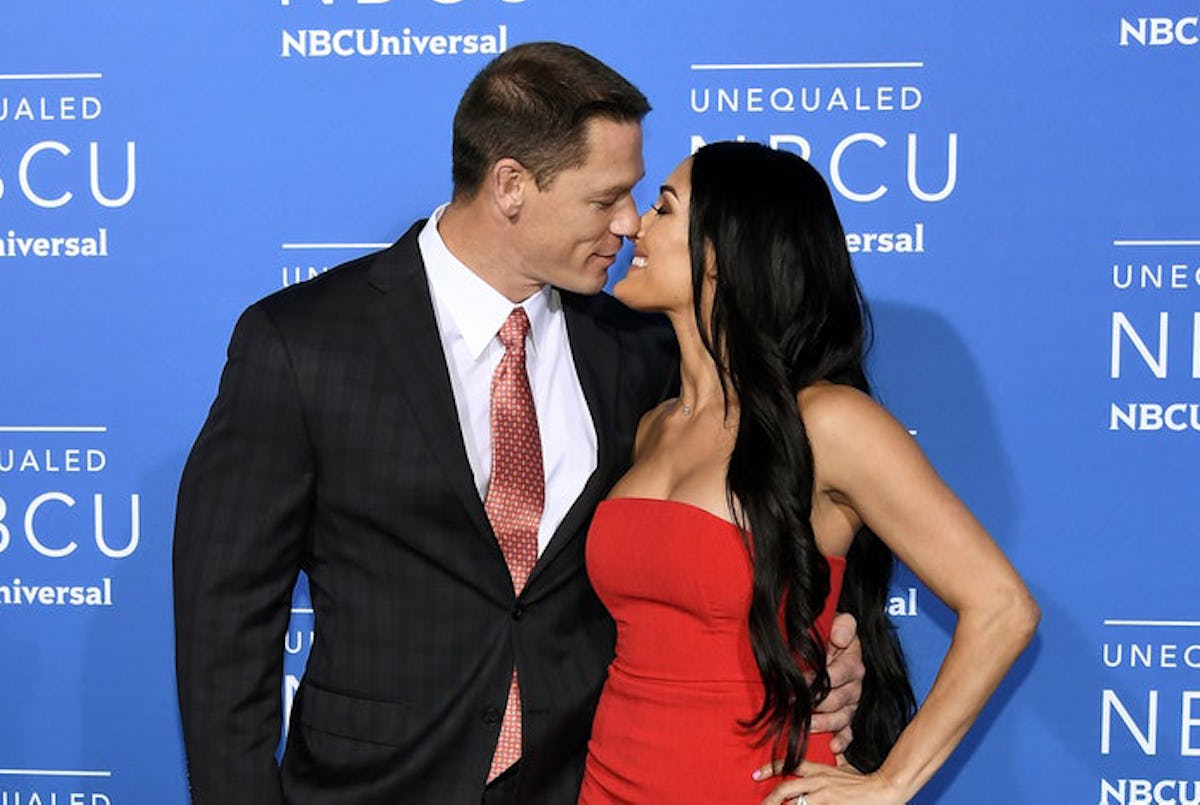 John Cena & Nikki Bella's Astrological Compatibility Shows Their Connection Is Fire
Dia Dipasupil/Getty Images Entertainment/Getty Images
Well folks, it happened. The golden couple of wrestling, John Cena and Nikki Bella, are officially back on. And TBH, I'm way more excited about this than I should be. What can I say? I'm a fan of love! But really, I shouldn't have been surprised they found a way back to one another, because John Cena and Nikki Bella's astrological compatibility is off the charts. OK, technically their compatibility is literally on the charts, but I think you know what I mean. Ahem, moving on.
For those of you who haven't been following every twist and turn in this seemingly tragic romance, here's a quick bit of background on what went down between Cena and Bella leading up to this reunion.
The couple began dating in 2012 and got engaged in 2017, in an incredibly romantic proposal during WrestleMania 33. Everything seemed golden for the couple, who frequently gushed about each other to the press. They seemed well on their way to a May 2018 wedding in Mexico when, in mid-April and just weeks before walking down the aisle, they announced they were calling off the wedding.
People were bummed. The rumor was that the split centered around disagreeing about having children. (She wants them, he really doesn't.) Almost immediately after the split, there was speculation they were still in communication, and they both said things to the press about their enduring love and hope for the future, which, in turn, gave us fans hope that there may be a chance for these two.
As it turns out, we were right to hope as sources have confirmed to People that they are back together for good. As the "insider" explained, "They both got a wake-up call once they canceled the wedding, and they both realized they could fix what was broken." And that brings us to where we are today.
The latest news is definitely exciting for fans, but anyone who took a look at their astrology charts could have told you there was no way they were going to walk away from a partnership this compatible. Cena's April 23 birthday makes him a Taurus (earth) and Bella, a Scorpio (water), was born November 21 — a true case of when opposites attract. Here's what we know about that powerful pairing.