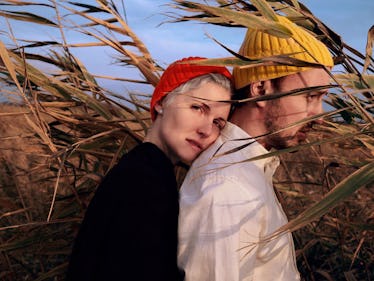 5 Signs Your Partner Is Emotionally Intelligent, Because It's More Important Than You Think
Emotional intelligence is a skill that can make a huge difference in how someone handles adversity in relationships. As we all know, relationships are full of ups and downs, and dealing with these inevitable highs and lows can feel much more manageable when both partners are emotionally intelligent. So, is your partner emotionally intelligent? If the answer is yes, then they will definitely display the attributes of someone who is emotionally aware.
If you're not sure what emotional intelligence means, in a nutshell, it's another way of looking at maturity. And TBH, age and experience don't always guarantee that someone has matured emotionally. "Emotional intelligence is the ability to identify and manage your own emotions and the emotions of others," reports Psychology Today. "It is generally said to include three skills: emotional awareness; the ability to harness emotions and apply them to tasks like thinking and problem solving; and the ability to manage emotions, which includes regulating your own emotions and cheering up or calming down other people."
If your SO exhibits the following five attributes, then it's likely you have an emotionally intelligent bae on your hands — and that is a very good thing for your relationship, folks, so don't take it for granted.