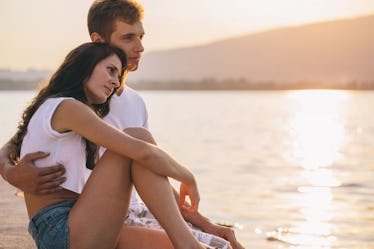 4 Things You'll Notice About Yourself If You're Ready To Try Couples' Therapy
No matter how picture perfectly a relationship might start, every couple goes through highs and lows. Luckily, no matter what point you're at in your relationship, couples' therapy can be a beneficial way to improve the areas you (or your partner) feel need improving. If you're ready to try couples' therapy, then you may also notice some internal shifts happen inside yourself. Maybe you're feeling disconnected from your partner or you just want some new communication tools to help with conflict resolution. Either way, there's absolutely nothing wrong with seeking out professional help.
All too often, couples wait until something's really wrong before trying couples' therapy, and by then, getting to the root of the issue can be much more difficult. However, just like with one-on-one therapy, couples' therapy can also be a preventative measure as opposed to a last resort. So, now that we know any relationship can benefit from couples' therapy at pretty much any point (whether you just started dating or you're considering breaking up) — how can you tell if you're ready to seek professional help? Ultimately, only you can make that decision, but if you're not sure, here are some things you might notice about yourself if you're ready to make an appointment.