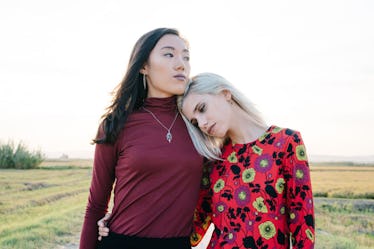 5 Signs You Need To Talk About Couples' Counseling, Because You'll Both Benefit
Not all relationships are built to last. Some relationships might not really be worth fighting for, for various reasons, so you typically just kind of let them play out and end in due time. However, when you're in a relationship that is worth fighting for (one for which you do want to do the work to maintain), worrying you need help to get back on track when times get tough is one of the signs you need to talk about couples' counseling. That's because the first step to fixing things is just admitting you could use a little extra help.
If you're not sure the relationship has reached the point where the two of you need a little outside help, there are are a few situations that experts say you should be looking out for. These signs will let you know that it's time to have a conversation with your SO about, well, having conversations with someone who has the training and skills to help guide you back onto a better, healthier, and stronger path for the future — and who doesn't want that? Everyone deserves a happy, healthy relationship. Here's how the experts say you'll know you and your partner should have a conversation about starting couples' therapy.