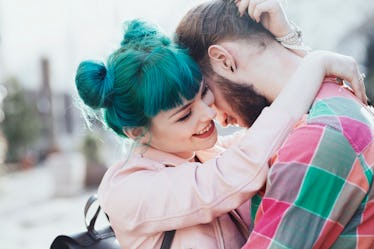 If You're Going To Start Dating Someone New, Remember These 5 Things
So, you've gone on a handful of dates, and you're pretty sure you found your person. Your besties are getting a little bored of hearing you gush about them, but TBH, you could care less — right now, the possibilities are endless for your budding romance, and you couldn't be more excited. If you're going to start dating someone new, note that there will likely be a whirlwind of emotions that can feel thrilling and perhaps a tad terrifying all at once. Before you get caught up in all the confusing feels, there are certain things you should keep in mind in order to keep both feet firmly planted on the ground.
One of the most important things to remember while you're getting to know your new boo is to have fun. After all, this is one of the most exhilarating phases of your relationship. Every single experience you share and story you tell is totally new to both of you. You have so many firsts to look forward to together — from cooking a meal and cheering on your favorite sports team to hosting a party and hitting up a farmer's market. It can be easy to get overwhelmed with nerves or obsessing about the future. But it's oh so important to stay in the moment as much as possible because you can't get these first few months back, and they're bound to be brimming with memorable moments.
Here are some other things you'll want to remember, too, in order to ensure that your relationship is off to a rock solid start.