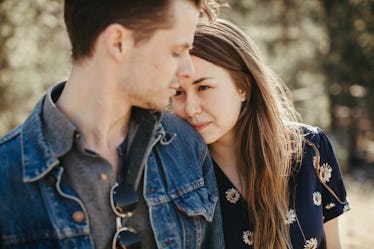 Women Reveal The Huge Red Flags They Def Missed At The Start Of Their Relationship
Falling in love is, for the most part, a wonderful thing. But, like most wonderful things, it has its drawbacks. For instance, when we're in the process of falling in love, we all have the tendency to overlook some red flags that we may have otherwise read into a bit further. Lots of times, these red flags don't end up being a huge deal (i.e. your partner's loud chewing seems cute in the beginning, but eventually it becomes actually annoying). But sometimes, the red flags at the start of a relationship can predict how your relationship will eventually end (i.e. you think they keep talking about their ex because they're adorably sensitive, but one year later, you break up because they're still hung up on them).
Recently, these women shared their own stories of ignoring red flags that eventually led to the demise of their relationships in a Reddit thread. Read along, and use these experiences as a guide, so you know some red flags you might want to be on the lookout for — or that you might even be ignoring.