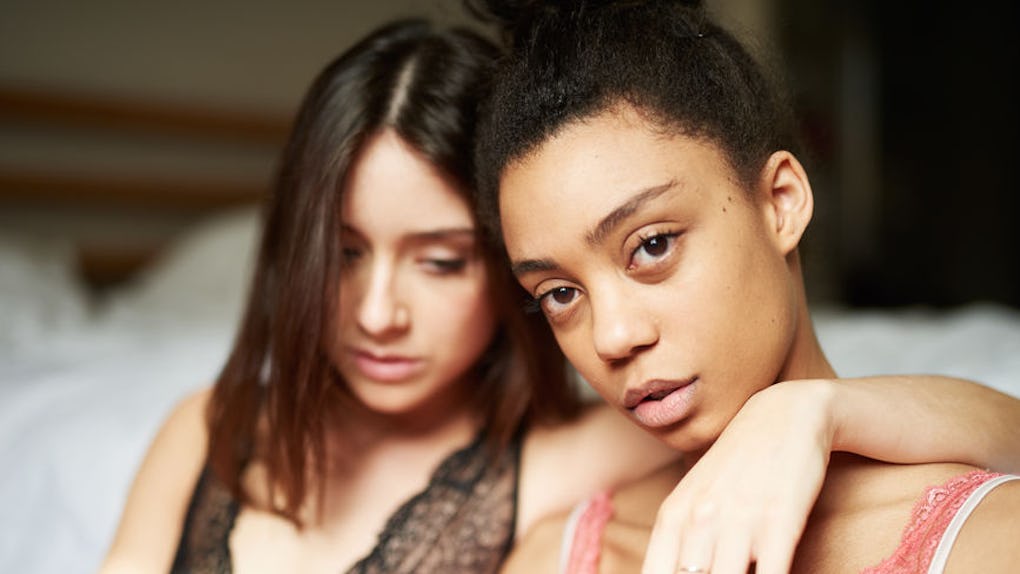 Guille Faingold / Stocksy
If Your Relationship Is Suffocating, You'll Notice These 7 Signs
Romantic relationships can be difficult at times. Occasionally, your relationships might require some mediation, a little bit of trial and error, and a lot of communication to work things out. This especially can be the case after the honeymoon phase, or as you and your partner face life changes. However, romantic relationships shouldn't feel like a burden or heavy obligation. And you definitely shouldn't feel as if your relationship is suffocating you.
In practice, a suffocating relationship can take a number of forms. It can be a needy partner who craves your attention, and leaves no room for friends or family. It can be a co-dependent relationship that demands all your time and energy. A stifling relationship can even turn toxic if your partner wants control over every part of your life. No matter how or why your relationship feels suffocating, the end result is this: You might not feel the joy and fulfillment a healthy romantic partnership is supposed to bring.
Here are seven red flags you'll notice if your relationship is suffocating you — and seven signs it's time to talk things through with your partner (or, honestly, break up!).