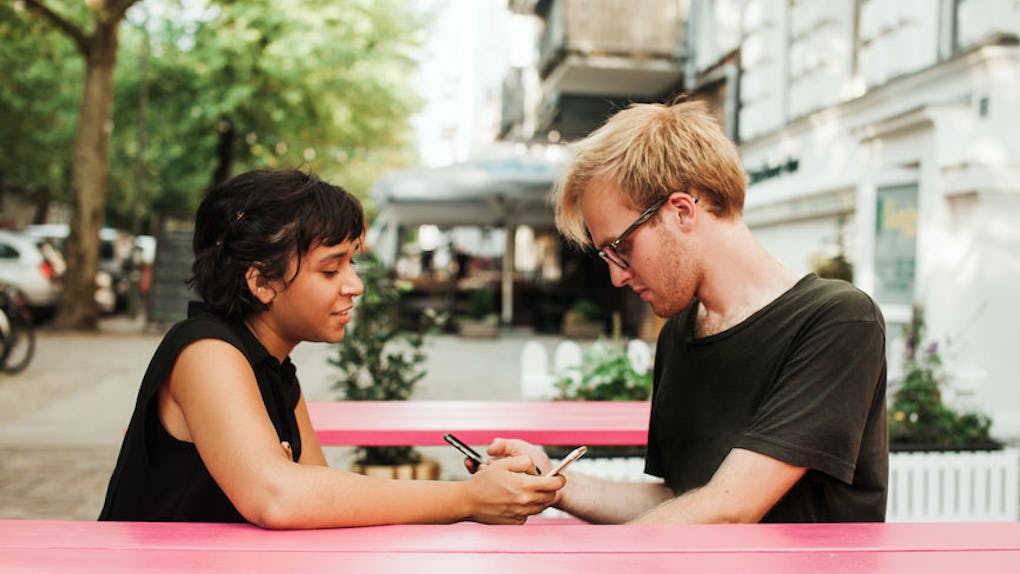 Stocksy/Irina Efremova
If Your Boyfriend Or Girlfriend Is Bad At Communicating, This Is How To Talk To Them About It
You've found someone who you completely click with. Sparks are constantly flying between the two of you, and you feel like this person really gets who you are as a person. The only problem? Your otherwise wonderful boyfriend or girlfriend is bad at communicating. Maybe they're the worst at responding to texts in a timely manner, or maybe they do get back to you quickly, but they can't ever seem to really get their point across. If this sounds familiar, you're not alone. Some people have no problem effectively expressing their thoughts and feelings, while others have a much harder time processing complex emotions and communicating them with others.
"If your significant other is a bad communicator then they may have a difficult time understanding what you are trying to convey when you tell them they are a bad communicator," says Joshua Klapow, Ph.D. clinical psychologist and host of the Kurre and Klapow radio show. "Communication is not just speaking. It is the ability to understand information, to process non-verbal signals the other person is giving, and then take that all in and speak. So if your partner is not a good communicator, they may also not be a great listener."
With that in mind, Dr. Klapow shares his tips for how to talk to your boyfriend or girlfriend about their communication and encourage more effective habits. Here's how to talk to your partner in a way that they'll be able to understand, according to an expert.