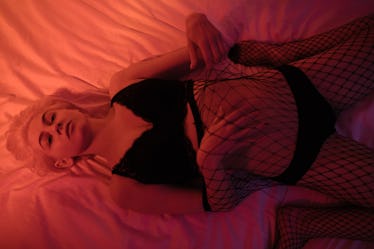 4 Zodiac Signs Who Prefer To Receive Oral Sex, So Aim To Please
If you're always sharing new music recommendations with your friends or you live to cook for your roomies, you may be someone who loves to give. Generosity is a beautiful thing and being super into making others feel good is a valuable trait. Of course, as my mother always says, for every bkr matte pink spiked water bottle, there's a lid. And if you're more of a taker than a giver, or you prefer to receive oral sex, well, that's perfectly OK too.
Though your friends may be into more reciprocal practices, if you're more into receiving more than giving, you never need to do anything you're uncomfortable with. When it comes to your sex life, you get to choose what's right for you. As long as the sex you're having is consensual and pleasurable for you and your boos, there is no need to change whatever it is you are doing. Still, if you prefer to sit in the audience, rather than giving an oral presentation, you zodiac sign may have something to do with it.
If you're more into receiving oral sex than giving it — you may be one of these four signs.