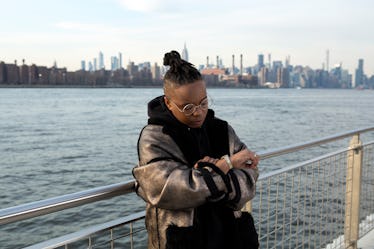 3 Zodiac Signs Who Have The Pettiest Reasons For Dumping People
If you've ever watched bad reality TV, you may think you already know all of the pettiest reasons for dumping people. Whether someone calls it quits because their partner doesn't like the same pizza toppings as them or if a relationship ends because of some Instagram drama — there seems to be no shortage of petty ways to dump someone. Of course, it's important to remember that every person, and further, every relationship is different. What may seem petty to you may be a super big deal to someone else. And when it comes to love and romance, it's always OK to take time and space for yourself to think about your feelings and how you want to move forward.
Still, if you've dumped or been dumped for reasons you would consider pretty petty — astrology may have something to do it with. Although all signs can get petty, three really take the petty cake. From calling it quits over a small fight to getting jealous over literally nothing, these signs may be likely to end relationships by making some big petty mountains out of tiny low-key molehills.
These are the three signs likely to dump someone over petty reasons.