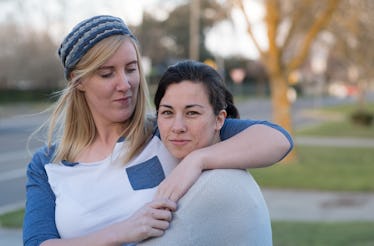 If You Hate Casual Relationships, You're Probably One Of These 3 Zodiac Signs
When it comes to dating, it's not always easy to be easy-breezy. Whether you fall in love quickly, you always seem to catch feelings, or you have no interest in playing the field — you very well may be a one of the zodiac signs who often hate casual relationships. "Of all the zodiac signs it appears that the three earth signs least like to casual date," Linda Furiate, consulting astrologer specializing in addictive behavior and relationships tells Elite Daily. "These include: Virgo, a mutable earth sign, Capricorn, a cardinal earth sign, [and] Taurus, a fixed earth sign." Natural builders, earth signs keep it slow and steady, so it's no wonder they'd be more into LTRs than causal dating.
Of course, astrology doesn't dictate everything. And if you're an earth sign who loves to casually date or a none-earth sign who prefers serious relationships, you know more than anyone what makes you feel good. There's no one right way to date, and whether you need to DTR or you like to keep everything open — following your heart sometimes looks different than following your horoscope.
Still, if you tend to keep it serious, you may be one of these three signs.