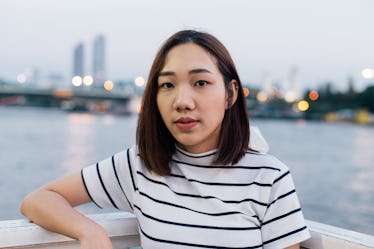 If You Take A While To Fully Trust Someone You're Dating, You're Probably One Of These 4 Zodiac Signs
As country disco icon Kacey Musgraves will tell you, sometimes love is a slow burn. And if you find it takes a awhile to fully trust someone you're dating, you may know exactly what she means. Good things often take time. There is no objective timeline for any part of dating and for many, keeping it slow and steady may be the best thing to do. Of course, when it comes to understanding more about ourselves, it can be interesting (and super fun) to consider how astrology plays into our interpersonal relationships. If you find yourself needing a little time before fully trusting a new date, it may have something to do with your star chart.
"These sun signs take their time before jumping to trust others, as they require time to be sure the investment of time, energy, and love is worthwhile," astrologer Lisa Stardust tells Elite Daily. Spoiler alert: If you're already hypothesizing that there are no air or fire signs on the list, you are absolutely correct.
From taking time to feel out a situation (earth) to checking in with their own emotions before learning to trust someone knew (water), these four signs may take longer to trust a new person they're dating.