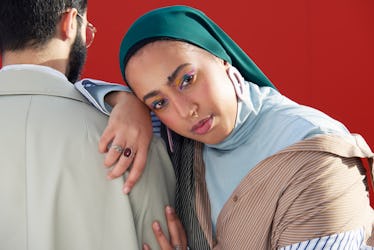 5 Things To Keep In Mind If Your 2020 Goal Is To Get Over An Ex
Goal setting is a powerful thing. When you focus your energy and efforts with a specific aim in mind, you're usually more likely to succeed — especially if you acknowledge and define your goal, and have support to encourage you every step of the way. If getting over an ex in 2020 is your goal, you probably have some work ahead of you. After all, no matter the nature of your relationship or your breakup, parting ways with someone you loved can be painful. But if you can maintain a balanced and realistic mindset around moving on, you're more likely to do so.
First off, I'd like to extend some congratulations if this is your 2020 goal. Deciding to get over an ex is a difficult decision that demonstrates an immense amount of self-love on your part. By committing to getting over someone, you're not only prioritizing your mental and emotional well-being, but you're also working toward potentially making room in your heart and head for someone else.
No one said getting over an ex would be easy. If it was, there wouldn't be countless love songs, rom-coms, and novels that revolve around this very challenge. But guess what? In resolving to leave the past behind, you've already taken the first step toward positive change. Here are a few key things to keep in mind as you move forward.