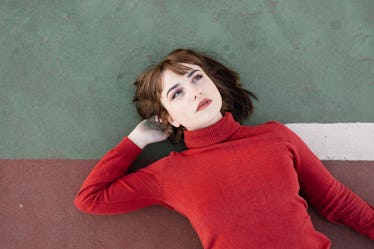 An Expert Explains How Long It Takes To Move On From An Ex You Really Loved, On Average
It's not exactly the hottest of hot takes to say that getting over a breakup, particularly one with someone you really loved, can be painful, but that doesn't make it any less true. Still, no matter how hard a split, the pain will pass, you will heal, and you will find love again — no matter how impossible it might feel in the moment. Believe me, I have so been there. While nothing will instantly heal your broken heart, knowing how long it takes to move on from an ex may take some of the sting out of it, because at least it offers a light at the end of the heartbreak tunnel.
So, to help find out just how long it takes to heal, I reached out the experts for their take on the length of time you need to get over an ex, on average, why it's important to go through that grieving process, and if there's any way to speed things up. They shared their advice, but the most important takeaway here is that all of the experts agree it will get better, and you will come out the other side stronger and smarter when it comes to matters of the heart. Here's how long they say that should take.