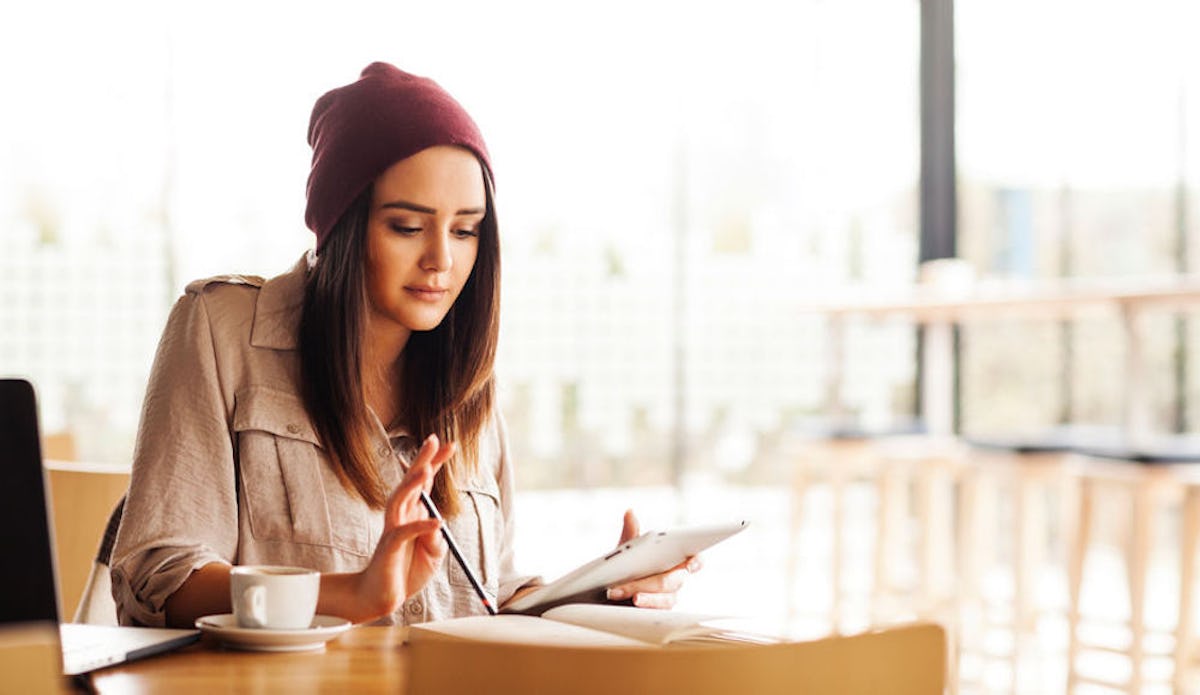 7 Ways To Save Money On Books Your First Year In College, Because They Cost How Much?
Remember when Kristen Wiig was sitting on a plane in Bridesmaids and said, "Help me, I'm poor?" Yeah, I felt that. As much as you love college, it can be quick to drain your bank account. Everything just adds up — snacks at the cafeteria, notebooks for class, and the repairs you had to get on your laptop, according to the technology center. You swipe your card, and cringe a little bit at the total on the screen. (Does this mean you shouldn't order pizza tonight? Ugh!) Believe or not, you can cut some costs. I'm here to give you a few tips on how to save money on college books your first year, that will make you the best student with the best budgeting skills.
Picture this: You walk into the library on campus with a list of the textbooks you need. Your biology class is requiring a lab manual, and you need a special workbook for Spanish. So, you start roaming the aisles and dodging the crowds of other college students who are trying to conquer their own to-do lists.
The store clerk asks you if you need some help, and you gratefully accept it. This place is a maze, and you'd be looking for The Great Gatsby for hours. She brings you down the right aisle, and you start reading the price tag attached to the shelves. This book costs how much?! Take a deep breath, and look at your options. You can save money on books your first year with these seven tricks.