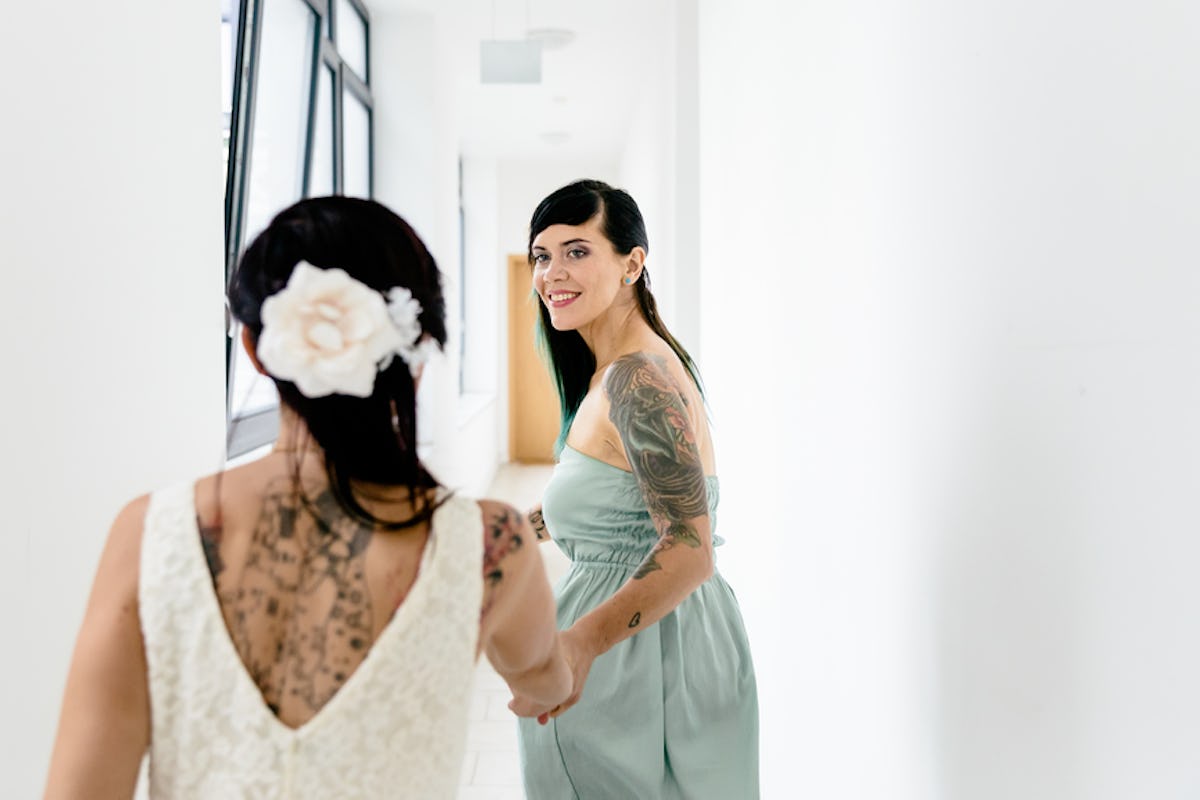 8 Easy Ways To Tame The Best Friend Who Turned Into A Bridezilla Overnight
Your bestie may normally be a super chill person — but overnight, it seems as though she's turned into a bridezilla. Whatever you do, don't panic! There's no need to run for cover. A bridezilla isn't the monster we all envision in our heads with smoke coming out of her ears while screaming at everyone walking by. Deep down, she's just a stressed out bride. Who can blame her? She's preparing for one of the biggest days of her life. That's where you come in as a bridesmaid to save the day, and thankfully, you might know how to deal with a bridezilla.
You might be feeling the stress yourself as a bridesmaid — having to dish out money for your dress, planning an awesome bachelorette party, and making your own plans for her big day. Now, imagine all of that stress doubled — or even tripled. It's a lot to have on one's plate. My friend is one of the calmest people I know, and she still experienced moments of bridezilla-ness. It happens to the best of us.
You are still one of her best friends; that's why she chose you to be in her bride tribe, so it's your duty as bridesmaid to go in there and help as best as you can. Ultimately, you just need to find ways to relieve the stress. That's where these eight ways to tame your BFF bridezilla will help turn her back into the princess bride she truly is.