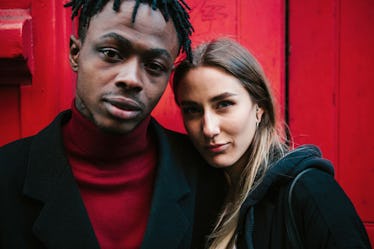 7 Women Reveal How To Enjoy Casual Dating When You Actually Want A Relationship
If you're craving a serious relationship and are dating around, you might feel "damned if you do, damned if you don't." Yes, you bump the odds of finding a good partner if you give your local dating scene a shot. Still, it can be draining to go through the motions of dating — especially if you're sick of matching or going on dates with folks who don't work out. So how do you enjoy dating when you want a relationship?
Well, it's all about a shift in perspective. As you're crafting the perfect Bumble profile or putting together a dope first date outfit, know that every coffee, convo over drinks, or museum date is valuable whether it pans out or not. With each date or match, you get to learn what you like (and don't!) in a partner.
And if a first date turns into a second and third one, relish the opportunity to be frank about what you want and need. You deserve to have your needs met! And the right person will happily do that. Last but not least, approach the situation with lightness. Find the humor in it. Focus on what makes the dating process — the flirting, the yummy date food you get to try out, the sex (if not, the hand-holding!) — fun. Here's advice from seven women about how to keep your chin up in the dating scene while looking for something serious.