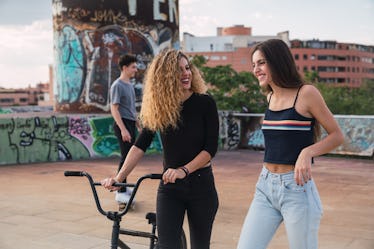 7 Things You Need To Know About Casual Dating In 2019
Addictive Creatives, Stocksy
If you're looking to keep things casual with a new boo or if more serious relationships aren't really your style, casual dating may be the thing for you. Of course, as my middle school social studies teacher always told me, today is the first day of the rest of your life. And if you're trying to play the field in the "digital era," there may be some major things you need to know about casually dating in 2019, before you go on your merry way.
Casual dating means something different for everyone, and if you know what you're looking for, it can be super helpful to express that to your date before things start to take off. While conversations about boundaries and relationship structures may be a little awkward, the only way to know what the heck is going on with a boo is to directly ask them about it. It's totally cool too keep things casual, to want to dodge any formal labels with your boo, or to want to keep seeing other people, no matter how long you've been dating. Communication is the key to casual dating, whatever stage of the game.
Here are seven things to know about casual dating in 2019.