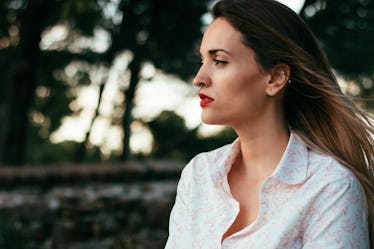 10 People Reveal How They Broke Up With People Who Just Weren't Quite Right For Them
Anyone who's ever looked someone they loved in the eye and ended things knows that breaking up can be extremely hard. So hard that avoiding face to face discussions happens surprisingly often. Even though it's challenging, being as considerate and direct as possible is usually the best course of action. Oftentimes, this means having an honest IRL conversation so you both can get the closure you'll need to eventually move on. Redditors who broke up with someone who wasn't quite right give us some solid examples of how to respectfully end a relationship.
The sad truth is that no matter what you say or how you say it, cutting the cord is going to be difficult. However, there are ways to ensure that you don't cause someone unnecessary hurt or drama. Even though the truth might not be easy to hear, communicating your emotions honestly is key. "Let this person know that you value them, but you don't see a future," NYC relationship expert Susan Winter previously told Elite Daily. "Be kind and thoughtful and remember, their emotions and ego are on the line." If you need some more guidance, here's how people on Reddit have ended relationships with people they really cared about.