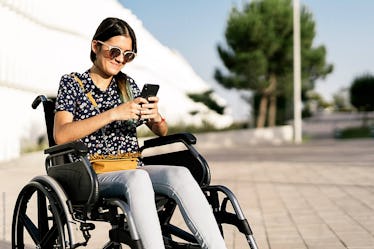 4 Women Reveal How They Cope When They Really Miss Their Partner
It wasn't all that long along ago that I sent a Youtube link of Blink 182's "I Miss You" to my boyfriend of a week on AIM messenger, thinking having different lunch blocks was the furthest you could possibly ever feel from your person. Today, from long-distance loving to crazy work schedules, there are no shortage of reasons we start to miss our partners. While friendships, family, and coworkers can all provide love and support, when you really miss your partner it's perfectly understandable to feel a sense of loneliness. Rest assured, you are not alone, nor are your feelings silly or over dramatic.
Missing your boo can feel like someone's tugging at your heart. It can feel like you're waiting in the rain for a bus that's never going to arrive, or the last lecture before summer break that's going on forever. Due to technological advances, we can now stay connected across long distances and hectic weeks. Through phones and computers, it's easy to talk all day, as if you're together in person. However, this ability to stay constantly in contact can make it feel scary, sad, or rejected when you're not talking 24/7. Um, you haven't texted me in a day, did you like die?
The truth is — life happens, and sometimes tests, work, or phone-less family dinners mean that you can't text your boo every time you're missing them. Elite Daily spoke with four women about old-school, computer-less ways to cope with missing their partner.