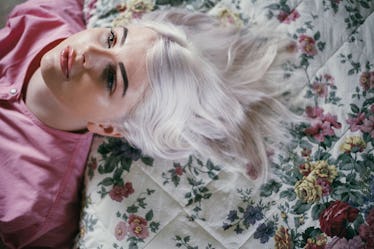 4 Physical Signs You Really Miss Your Partner, Because Lovesickness Is So Real
Peeling through countless photos. Listening to old voicemails. Staring at your phone waiting for a text. These are just a few of the things you may find yourself doing when you really miss your partner. The mental and emotional symptoms may be obvious ('sup, loneliness and longing) but did you know that your body can actually physically respond when you're missing bae as well?
It makes sense when you think about it.
"When we get close to someone, we form emotional attachments to them," says relationship therapist Dr. Gary Brown. "They are the first thing you think about when you wake up and the last thing you think about when you go to bed."
Dr. Sherrie Campbell, licensed counselor, psychologist, and marriage and family therapist, agrees that it's natural to feel a physical reaction when you miss your significant other.
"There is nothing more bonding than the feeling of being deeply emotionally connected to another person," she tells Elite Daily. "They feel like such a huge part of who we are that when we're not with them it may feel like we're missing something. It has been shown in science that the more time we spend around another person the more our DNA becomes similar to theirs and vice versa, so when we're apart from them we aren't just missing them psychologically, but our very DNA is missing them physiologically." In other words, in addition to feeling like your thoughts are consumed by your SO, you may even feel how much you ache for them in your body.
Here are just a few of the physical signs that you're missing bae like woah.