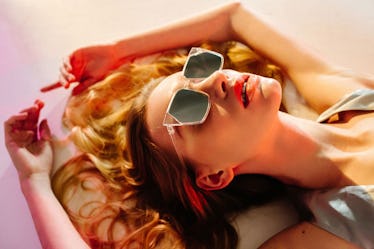 7 Women Share Why They Called Off Their Bachelorette Party Last Minute & I Totally Get It
Sergey Narevskikh, Stocksy
Keeping longstanding wedding traditions isn't for everyone. If you have no plans to change your last name or intend to wear blue on your wedding day, know this: Your wedding is yours, and you get to tie the knot in whatever way feels right for you. Whether you never intended to have a bachelorette party in the first place or if your night was changed by factors outside of your control, there is no shortage of brides-to-be that opt out of a bachelorette party entirely. If you're wondering, "Can I cancel my bachelorette party?" You're not alone.
From dancing around with pink sashes and hats, to eating graphically shaped candies in the clurb and doing DIY facials with your friends, there are millions of ways to celebrate (or *not* celebrate) your bachelorette. Regardless, if you grew up fantasizing about your perfect wedding or if you never really planned on getting married and were totally surprised to accept the ring, the days leading up to your wedding are totally in your control. (Or, for some bridal parties, in the control of your Airbnb host.)
Whatever the reason, what these seven women have to say about canceling your bachelorette parties is totally #relatable AF.