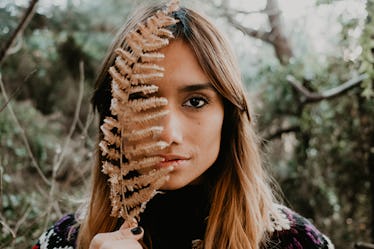 12 Women Reveal How They *Really* Feel About Their Exes Moving On & It's Juicy AF
No matter how long ago your breakup, or, ahem, your "conscious uncoupling" (@Gwyneth Paltrow) happened, there isn't a timeline for getting over a relationship. Knowing if you are you happy for your ex can be difficult feeling to unpack. Now, more than ever, we have the ability to peek into our exes lives to see what they're doing, where they're going, and (eek) whom they're dating, long after the "this isn't going to work out" talk.
If your ex just landed that promotion they've been working towards (that meant you had schmooze with their boss at the holiday party for an hour), if they took the trip of a lifetime (that you helped them budget for), or if they're newly dating, engaged, or even married — sometimes, it can be hard to muster up excitement for them. Yet, it's easy to feel to feel the pressure to be happy for them.
Let it be known, this is a safe space to feel all your breakup feelings — no matter how sappy, petty, or silly you may think they are. (Spoiler: you're an angel and can do whatever the hell you want.)
Here are 12 women's real a*s takes on cultivating happiness for their exes.