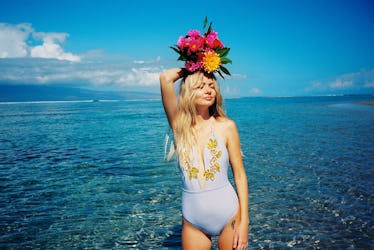 How To Manifest Your Dream Trip If You're Broke & Want To See The World
You likely have that one dream destination that calls to you. It's been on your mind and the background of your phone since you first caught wind of it. Whether it's a tropical island with perfect beaches, or a bustling metropolis full of life and adventure, each of us has a dream trip just waiting to be realized. Yet in your 20s, your imagination can sometimes be much greater than your bank account. While it can be challenging at times to make ends meet, there are plenty of things you can do in the meantime to prepare yourself. This is exactly how to manifest your dream trip if you're broke and long to see the world.
Constantly doing the items on the below list to remind yourself about this place and your future travels there, will open up a world of possibilities you would've otherwise been too busy to recognize. For example, have you always wanted to visit Barcelona? After focusing all of your energy on it, suddenly, you might find out a friend of yours actually has a summer house there (thus making your dreams a reality due to focus and pursuit). Here is how you can start manifesting right now.