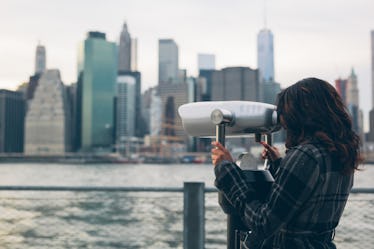 10 Attainable Bucket List Goals To Check Off In The U.S. As Soon As You Can
I'll be the first to admit that I tend to overlook U.S. travel destinations, because traveling abroad can just feel more exciting. However, with the U.S. being so grand in size, there are a ton of spots worth visiting. From the countryside to the city, and from the east coast to the west coast, the options are truly endless. The landscapes, food, people, and attractions vary greatly across the country. Let's just say that you'll never run out of amazing things to do. Whether you're living in the U.S. or visiting, there are some bucket list goals you've gotta check off ASAP.
I'm sure you've heard about southern charm, in addition to the nightlife scene in The City That Never Sleeps. What about California's dreamy weather, or Florida's pristine beaches? You just can't visit the U.S. without trying some lobster from Maine, or clam chowder in Boston. I can't forget to mention the melting pot of cultures and people from all around the world. There's so much to see within this single country, that you'll be able to fulfill all of your wanderlust desires without ever leaving. You might want to road trip across your dream states, or fly from coast to coast. Either way, you'll want to check these spots off your bucket list.