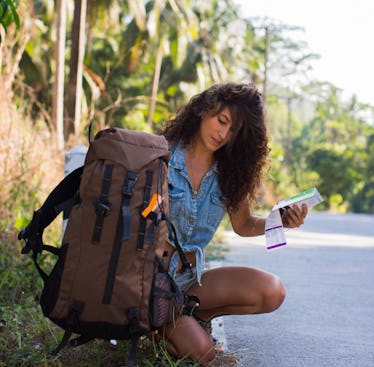 12 Dreamy Travel Goals To Shoot For Before Hitting 30, Because Why Not?
Your 20s is a time to find yourself, try new things, meet new people, and see the world. It's a time when you're still figuring this whole life thing out. Your 20s can be tough, but they can still be whole lot of fun. It seems like you're on a never-ending journey to becoming a real adult, which brings its own set of ups and downs. Traveling is one of the best ways to discover more about yourself and the world you live in. There are some travel goals to set for yourself and accomplish before you hit 30.
Life doesn't stop when you turn 30, but your priorities might change. You may get tired of the sleeping in hostels and you may refuse to ever put yourself through a hangover again. Things seem to get real, and you no longer have the excuse of being a 20-something-year-old. Your friends begin getting married and kids even start to come into the picture.
You'll want enjoy each and every experience that comes your way when you're in your 20s. Whether it's a tropical spring break trip or a yoga retreat in the mountains, you'll want to start crossing any of these bucket list items off ASAP. Of course, every person's bucket list will vary due to their own personal interests and budget, but here are 12 gems that'll have you feeling inspired.