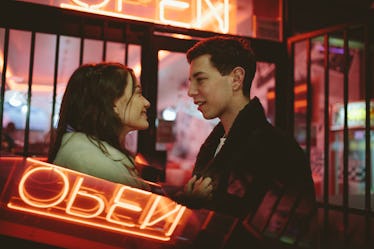 If You're Going To Start Dating To Find A Partner, Remember These 4 Things
People date for many reasons — because they're bored, they're trying to figure out what they're looking for, they're hoping it'll help them get over an ex, and because it's just plain fun, to name a few. But if you're dating to find a partner specifically, then it's a whole different ball game. There are certain things you'll need to remember in order to get one step closer to meeting "The One" (or at the very least, the one for RN). Not only that, but there are other things to be mindful of in order to maintain your sanity throughout the dating process.
One of my best friends from college recently declared that she was on this very mission. "I'm so done f*cking around," she told me after another almost-relationship ended a few months in. "I'm looking for my person." IMHO, this simple declaration is the first important step toward finding a partner. Acknowledging what you're looking for out loud can be a powerful act that eventually becomes a self-fulfilling prophecy.
Once you've admitted that you're dating with this particular goal in mind, you can start the super exciting process of seeking out your next prospective boo. And don't forget to keep these crucial things in mind while you're at it.