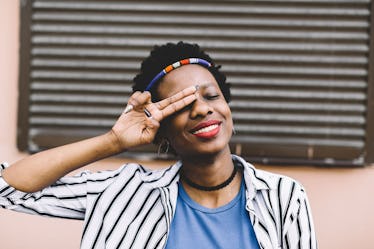 9 Petty Games You Shouldn't Play In Your 20s, Because You'll Be Happier Without Them
Welcome to the world of happiness and drama-free living. Please leave your pettiness at the door. Yes, put any gossip in the gutter and trash talk in the garbage where it belongs. There's just no room for anything like that here, and you'll soon realize why. There are some petty things you shouldn't entertain in your 20s — because you're so much better than that.
Let's talk about what you're currently doing. Maybe you're having some passive-aggressive conversations with your roommates over the space in the fridge, or you might be getting involved in gossip that's not your own — and you're not questioning your thoughts or actions one bit. Instead, you're letting yourself complain and argue with life, and then wondering when the chaos is going to slow down. Spoiler alert: Pettiness is like a steam train, and you're the conductor. It's not going to stop unless you put some effort into pushing the right buttons, or choose to go down the right track.
Sure, what's right and what's wrong can sometimes be a grey area. Especially in your 20s, how are you supposed to know exactly when to get involved or steer clear? Take my advice, and don't entertain these nine petty things.