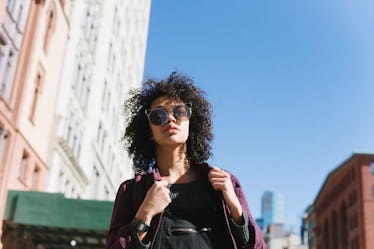 10 Times You Should Speak Your Mind In Your 20s For A Sweeter Life
How many times have you looked back at a conversation and thought, "I wish I had said this." Instantly, you're filled with a little regret and the sudden urge to invent time travel. You think about how the situation would've played out differently, with all of this brand new information. But then, you force yourself to let it go. It's in the past now. Next time, you'll know to be honest with what's going through your head, and watch out for those times you should speak your mind in your 20s. A sweeter life is on the way.
When you close your eyes, those thoughts are still running through your head. You're thinking about what you should have said during that heart-to-heart with your bestie, or to your coworker when you were laughing over a YouTube video. You want to text your crush and tell them how you really feel instead of just sending another meme or cute emoji. Ugh! It's like your brain can't take a break.
You shut down your social media apps and put your phone on the other side of the room. That'll do the trick, right? Maybe. In my experience, it's always been better to just speak your mind in the first place. Nobody will know what you're thinking, otherwise. Put your thoughts and emotions into words, and find some confidence during these 10 situations. Life will feel as sweet as a s'more when all is said and done.