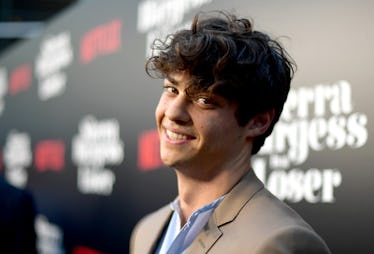 9 Dating Tips From Noah Centineo, Hollywood's Most Romantic Leading Man
Matt Winkelmeyer/Getty Images Entertainment/Getty Images
If you're in need of dating advice, why not go straight to Hollywood's current heartthrob? One of the most swoon-worthy actors working right now happens to have plenty of romantic guidance up his sleeve. I'm talking about getting some much needed dating tips from Noah Centineo — more like Yes-ah Centineo though, am I right?
Centineo stole our hearts this summer in his roles as Peter in To All The Boys I've Loved Before and Jamey in Sierra Burgess Is A Loser. A couple weeks ago, he caused the internet to collectively faint when it was announced that he has joined the Charlie's Angels reboot cast. If you're a long time Centineo stan, stay tuned, because you'll probably fall even more in love with him after reading his dating advice.
After starring in two hit romantic comedies back to back, Centineo gets asked about his dating life in almost every interview he does, and he has some important things to say when it comes to romance. For instance, Centineo recently told Teen Vogue, "I'm really into love. I'm a hopeless romantic some days and a hopeful one on other days." Check out the following dating tips if you need advice from a sometimes hopeful romantic like Centineo.