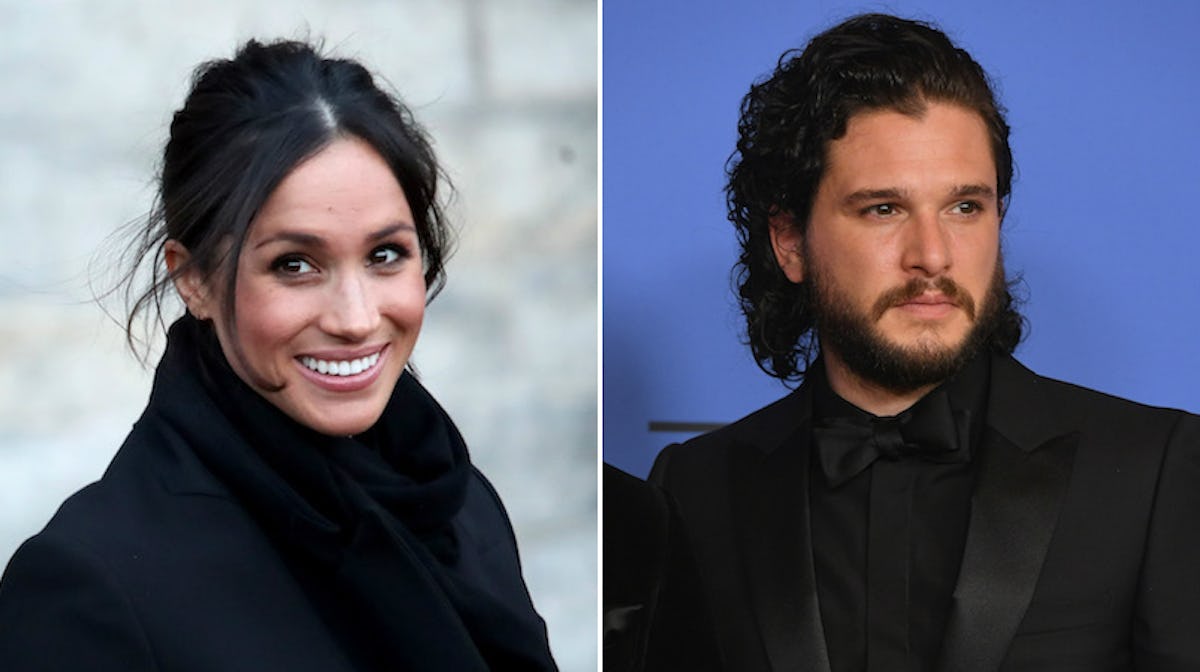 9 Celebrities That Have Different Real Names & Will Make You Question Everything
Getty Images
Have you ever thought how unfair it was that celebrities were not only rich and famous, but they also had the perfect monikers? How could one person get so lucky with fame, fortune and a name that just screams Hollywood? Before you start complaining, just know this: a lot of well-known actors and singers don't actually go by their real names. Most often, they change their name to look more appealing, or alter it because it bears too close a resemblance to a celebrity that is already popular. So, yes, some celebs may still be living the high life because of their talents, but it gives me just a little bit of satisfaction knowing that some of their names are either staggeringly ordinary or incredibly unusual. These nine celebrities have different real names, and believe me, you're going to want to read the full list.
Before we dive into the world of celebrity names, I just want to point out that there are probably a million others that we could add to this list, because —shocker — name-changing in Hollywood is way more common that you'd think. Basically, what I'm trying to tell you is that everything is a lie and all you've ever known might not what it seems to be. No biggie.
Without further adieu, let's show you some head-scratching names of the people you only thought you knew.
1. Iggy Azalea
Real name: Amethyst Amelia Kelly
Iggy Azalea is a pretty freaking cool name, but SO IS AMETHYST. So, why the name change? The "Fancy" singer revealed the reason she goes by Iggy in the Vevo original series A.K.A., where celebs explain how they chose their stage names. She said,
I had a dog called Iggy, who I loved very, very much ... One time he got bitten by a snake, and he couldn't move his legs, and I realized he had killed the snake.
After a hospital visit, her dog was given a clean bill of health and was discharged. She continued,
I got a name-plate necklace made in his honor. Everybody started to think that my name was Iggy so it kind of became my nickname and I took it on board and started rapping with it.
She also revealed that Azalea is "a street name that my mom and family live on ... and it sounds very feminine and I thought it would balance out Iggy being so masculine."
Even though I freaking LOVE her real name, I think Iggy Azalea is just as badass.
2. Drake
Real name: Aubrey Drake Graham
Though the "Hotline Bling" rapper doesn't talk much about why he goes by his middle name and not by his first, it should be noted that he went by his full name when he played Jimmy Brooks on Degrassi.
Oh, you didn't know Drake could act? May I present to you Aubrey Graham:
Personally, I think he made the right choice by sticking to just "Drake" for his rap career.
3. Gigi Hadid
Real name: Jelena Hadid
But wait, I thought Jelena was the hybrid name for Justin Bieber and Selena Gomez's relationship? Well, it is, but it's also Gigi's real name. In an interview with Vogue, Gigi explains how her nickname came to fruition. She said,
My mom was called that as a kid by her mother when she was younger, but only around the house. I was called that around the house when I was really young, kind of like how my mom was called it. In first or second grade, there was a girl named Helena and it got confusing with the teacher who had to call out our names, and so the teacher asked my mom, 'If I needed to call Jelena a nickname, what would it be?' And my mom was like, 'I call her Gigi sometimes,' and the name stuck.
There you have it. The way her name came to be is basically as perfect and effortlessly cool as Gigi herself. Some girls get all the luck.
4. Rihanna
Real name: Robyn Rihanna Fenty
The "Wild Thoughts" singer's stage name is her middle name, but her real name is just Robyn, which is so... un-Rihanna-like.
In an interview with Rolling Stone, Rihanna reveals that when she hears her first name, she knows it means business (kind of like when your parents call you by your first and middle name, yikes). She said,
I get kind of numb to hearing Rihanna, Rihanna, Rihanna. When I hear Robyn, I pay attention.
If you see Rihanna walking down the street, maybe just casually say, "Hey, Robyn." Maybe she'll smile, or maybe she'll give you an eye-roll because thousands of fans have already tried that with her.
Don't f*ck with RiRi.
5. Lorde
Real name: Ella Marija Lani Yelich-O'Connor
While you're probably aware of the fact that her real name isn't Lorde, you probably didn't know that her full name is sort of a mouthful. She spoke with Interview Magazine and revealed how she came up with the stage name "Lorde." She said,
My name is Ella, that's who I am at school, hanging out with friends, while I'm doing homework. But when I'm up on stage, Lorde is a character. My friends actually find that really difficult to digest, separating me from the theatrical character they see on stage, but they're getting used to it. When I was trying to come up with a stage name, I thought 'Lord' was super rad, but really masculine — ever since I was a little kid, I have been really into royals and aristocracy. So to make Lord more feminine, I just put an 'e' on the end! Some people think it's religious, but it's not.
She may never be royal (see what I did there?), but at least her name sounds pretty freaking regal.
6. Calvin Harris
Real name: Adam Richard Wiles
Scottish DJ (and most likely the inspiration behind most of Taylor Swift's music) Calvin Harris has a pretty regular name, right? Too bad it's literally NO PART OF HIS REAL NAME. But why ditch your simple and plain name for... another simple and plain name? Harris interviewed with Shortlist in 2009 and explained why he choose the moniker. He said,
My first single was more of a soul track, and I thought Calvin Harris sounded a bit more racially ambiguous. I thought people might not know if I was black or not. After that, I was stuck with it.
I'm sorry, what?
Um, OK?
You just... do you, I guess, Adam.
7. Meghan Markle
Real name: Rachel Meghan Markle
Oh, you thought you knew everything about Prince Harry's future wife? The soon-to-be royal's birth name on her IMDb page shows that her first name is really Rachel — which just happens to also be the name of the character she played on the show Suits.
Rachel is a pretty name, but Meghan Markle just has a ring to it, and it's safe to say that Miss Markle agrees.
8. Kit Harington
Real name: Christopher Catesby Harington
Prepare yourselves: Game of Thrones actor Kit Harington's real name is coming. If you thought Harington's first name was super cool and unique, sorry to be the bearer of bad news. Womp, womp: it's just Christopher. But in an interview with Glamour, Harrington revealed that even he didn't know his real name was Christopher until his parents told him when he was 11. When asked why his parents waited so long, he said,
I haven't got a clue! I think they could see that I wanted to be Kit, but Christopher was a bit of a tradition. My brother's name is Jack, but his real name is John. Kit is traditionally an offshoot of Christopher, it's just not used that often. My middle name is Catesby.
Kit, Christopher — whatever. Harington is still the sexiest man this side of Westeros.
9. Cardi B
Real name: Belcalis Almanzar
You guys, Cardi B's real name is my actual favorite. The "Bodak Yellow" rapper revealed her real name on Twitter back in 2016, and it was as if I died and went to Name Heaven:
Magnificent. Brilliant. 10/10, highly recommend.
Obviously with such an unusual name, people had thoughts on it:
Giggle all you want, but Cardi B is the one laughing her way to the bank.
So remember, people: If you don't love your name, just throw it in the garbage and start over. Who knows, maybe you'll turn into a mega-millionaire — or maybe you'll just have to spend the rest of your live correcting the people who try to keep calling you by your original name.
Don't let your dreams be dreams.