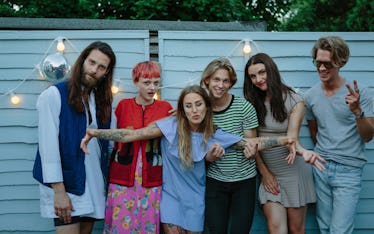 8 Epic Holidays Every Friend Group Should Start Celebrating Now
kkgas/Stocksy
Life's always a party with our people. You've probably already had a handful of adventures with your besties. Truth is, nobody is quite down for a late night drive to the diner or a spontaneous slumber party quite like our crew. They're the best ones to have around when you want to make memories, or share a good laugh. The number of inside jokes you have is honestly inspiring for all of the other dynamic duos in the world. Will the good times ever stop? I sure hope not, and these unique holidays to celebrate with your friends will surely keep the good vibes going.
What would we honestly do without our friends? Each one is different in their own way, and brings something special to the group. There's the funny friend, the spontaneous friend, and the one who DGAF. Every squad seems to have an Aries who's always down to do something daring, or a wild child who has her heart set on wandering the world. Yeah, our bunch is a bit eclectic, but all together, they're unstoppable.
They continuously make even the saltiest of situations a little sweeter, and we're constantly looking for reasons to celebrate living life with such rad best friends. These eight holidays might seem a little out of the ordinary, but are the perfect for you and your partners in crime.