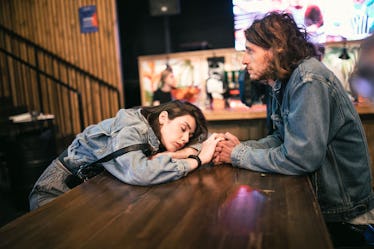 8 Stories About Meeting The Parents That Are SO Stressful
When it comes to relationship milestones, meeting the parents can be a real wild card. Sometimes it goes swimmingly, and you leave feeling like the most charming person to walk the planet. Other times, it can be a real test of your nerves and patience. If you're reeling from a recent meet-and-greet with bae's family, it might help to hear other people's stories about meeting the parents. So many go through this so-called relationship test and come out on the other side.
If you haven't taken this step with bae yet, it could also help to know what not to do in this situation. The good news is that there are specific strategies you can employ to ensure that meeting your partner's parents goes as well as possible. According to relationship expert Anita Chlipala, considering your partner's family customs and expectations can be helpful. Additionally, couples' therapist Dr. Gary Brown adds that turning off your phone can help you make a good impression on your partner's family. Remember to take some deep breaths and keep in mind that your partner wants to introduce you to their parents because you're an important part of their life.
For some additional insight, check out the following folks' stories.